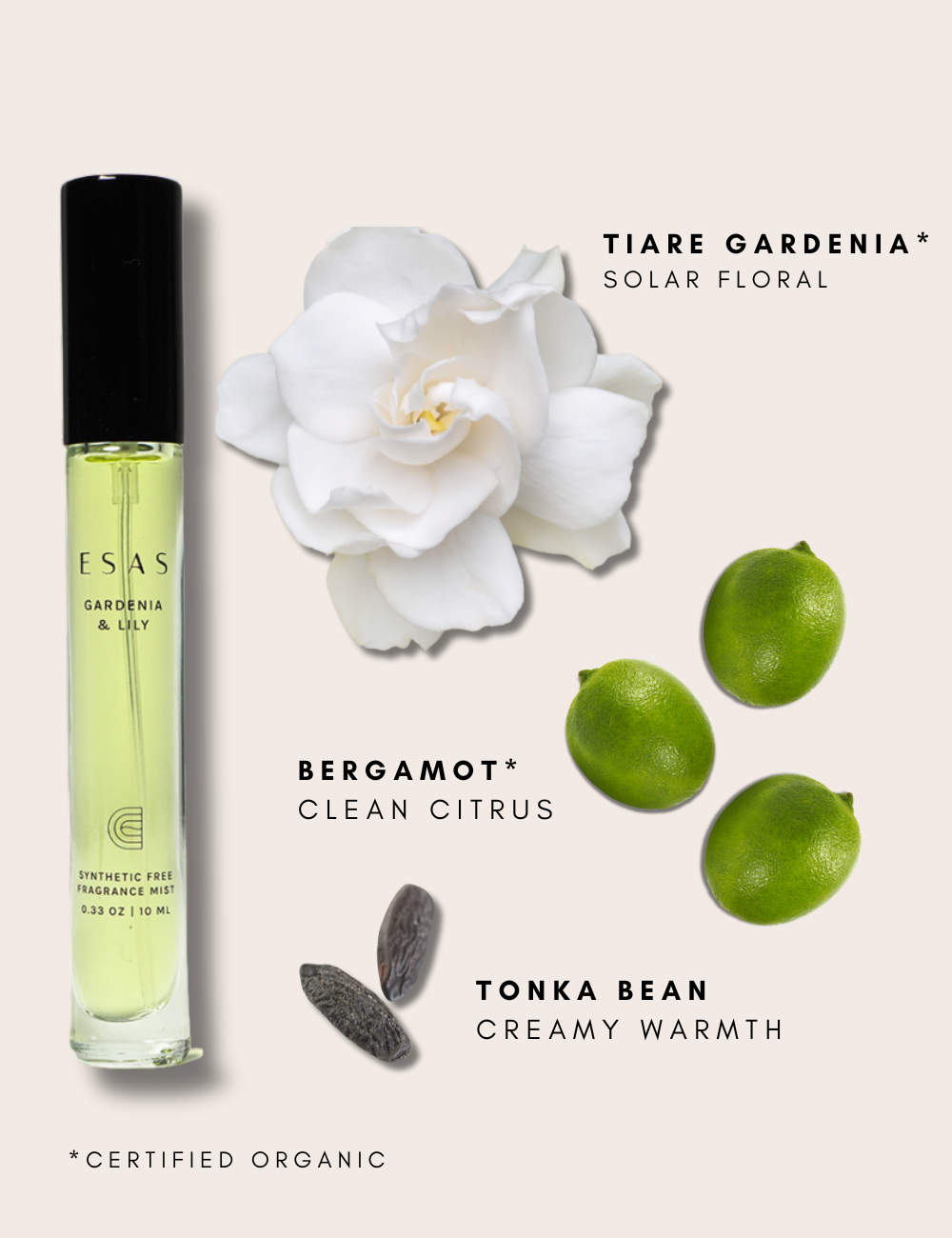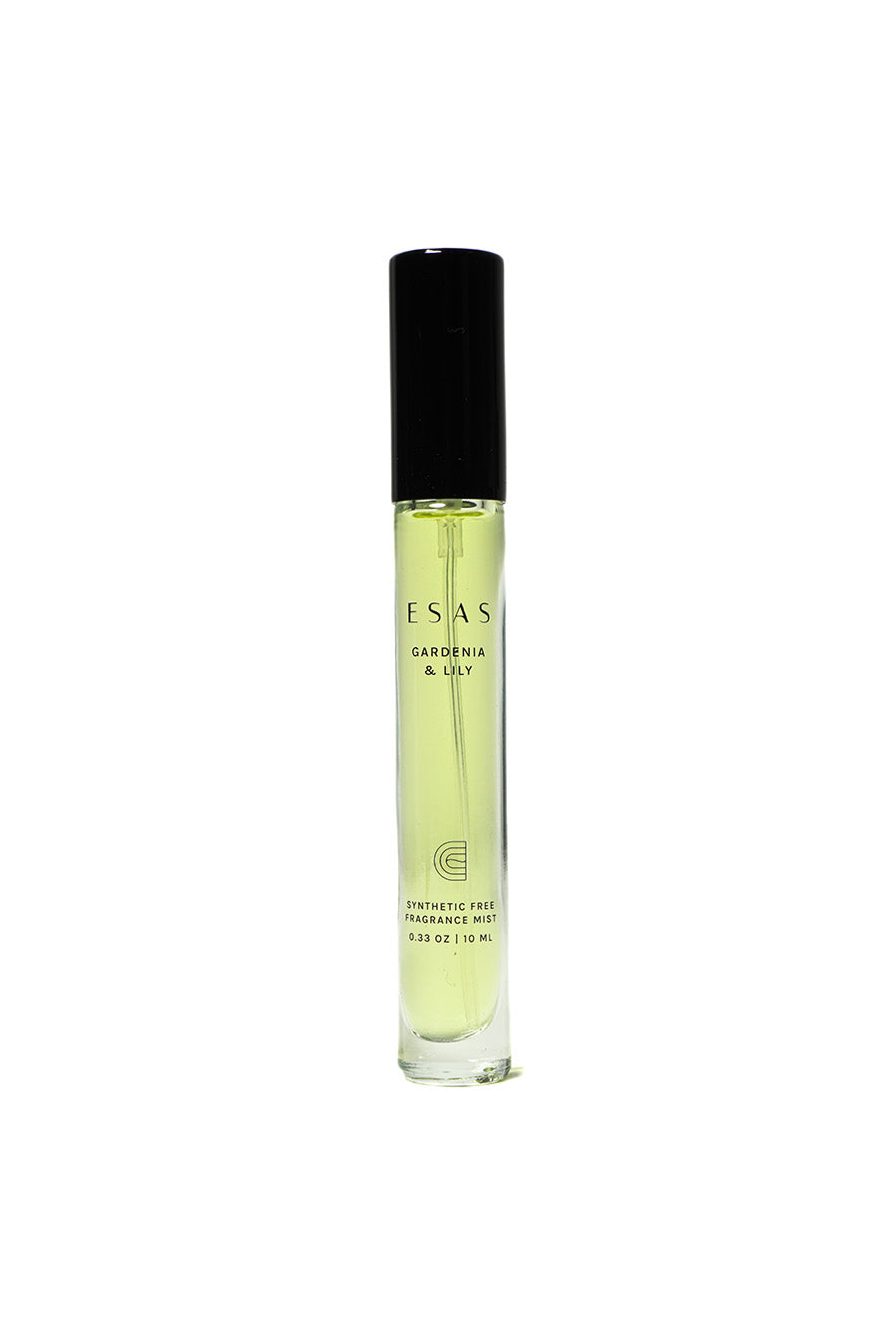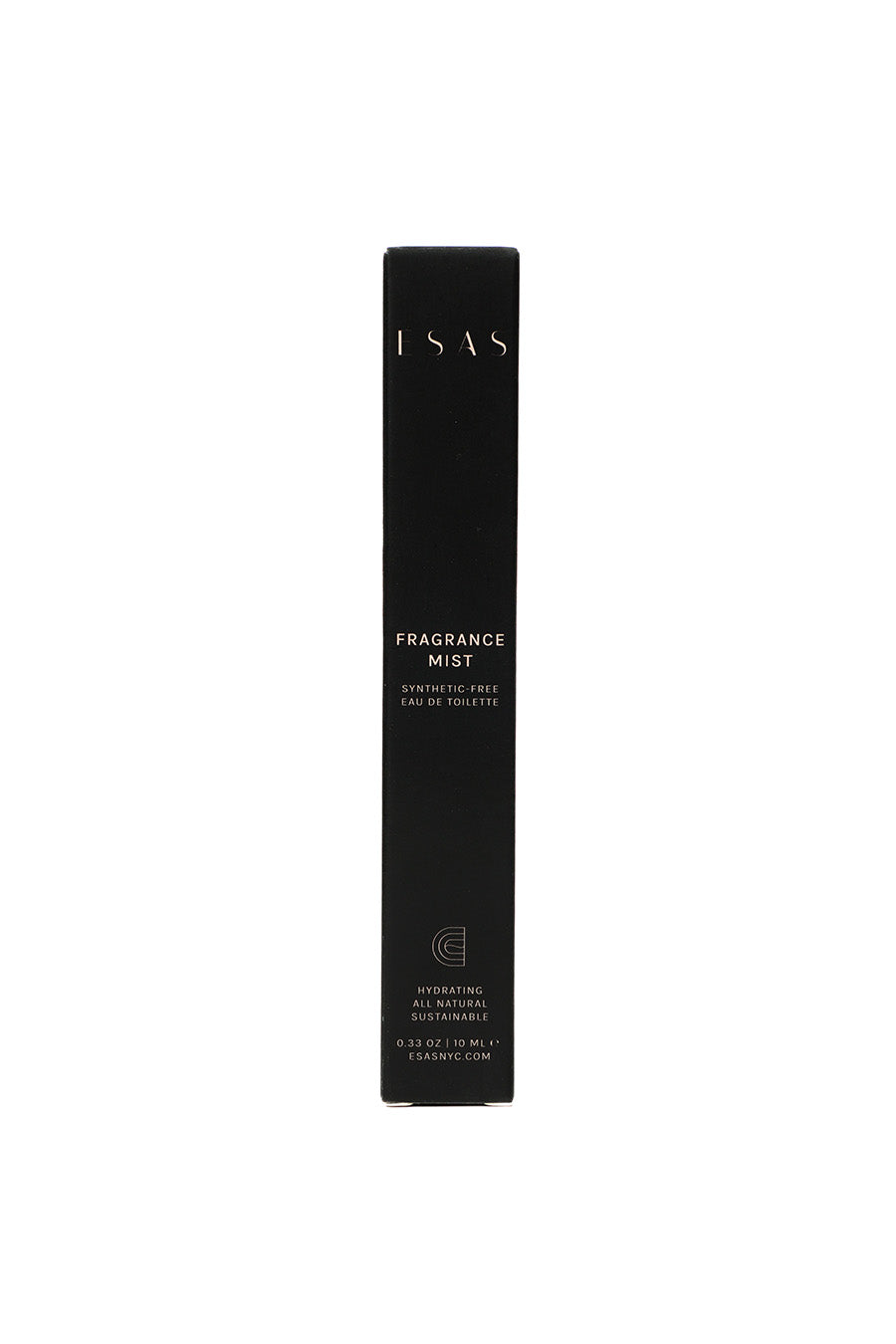 Gardenia & Lily Fragrance
Like a walk through a majestic garden of white florals, Gardenia blends with a watery freshness for a pure and clean experience.
FEELS LIKE: 
We wanted to make a fragrance that NOURISHES not dries our your skin. Moisturizing coconut glycerin free-radical fighting grape leaf extract, and organic alcohol hydrate the skin. 
INGREDIENTS & PACKAGING
Certified Organic Alcohol*, Distilled Water, Coconut-Derived Glycerin, Grape Leaf Tincture**, Tiare Gardenia*, Sage*, Bergamot*, Ylang Ylang*, Tonka Bean and Orris Root.
 *Certified Organic and **Esas-Made
Disclaimer: For external use only.
Esas Hydrating Fragrance Mists are made with high-quality all natural ingredients and is not allergen-free.  The ingredients are recognized as safe for the skin. As everyone has skin that responds uniquely, we advise users to patch test inside the elbow and read all ingredients before using.  Stop use if irritation occurs. 
Our holistic approach to beauty includes eco-friendly packaging 
Refillable glass bottle with aluminum cap
100% recyclable boxes with no added plastic lamination.
Compostable mailers
Fliers made with 100% post consumer recycled paper with eco-friendly non-toxic ink and are manufactured locally
Drop a hello at hello@esasnyc.com
Send us a text at 1 (844) 542-0456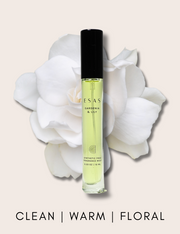 Gardenia & Lily Fragrance
Love this it smells so clean!
I can't say enough good things about this Gardenia and Lily fragrance! It's an absolute delight. This fragrance has become my go-to for special occasions and everyday wear. It's versatile and has a timeless appeal that suits any season. If you're a fan of floral scents that are both sophisticated and invigorating, you definitely need to try this Gardenia and Lily fragrance. It's like a breath of fresh air in a bottle, and it never fails to brighten my day!
Absolutely gorgeous
This fragrance has such a beautiful and subtle floralcy. Love it!