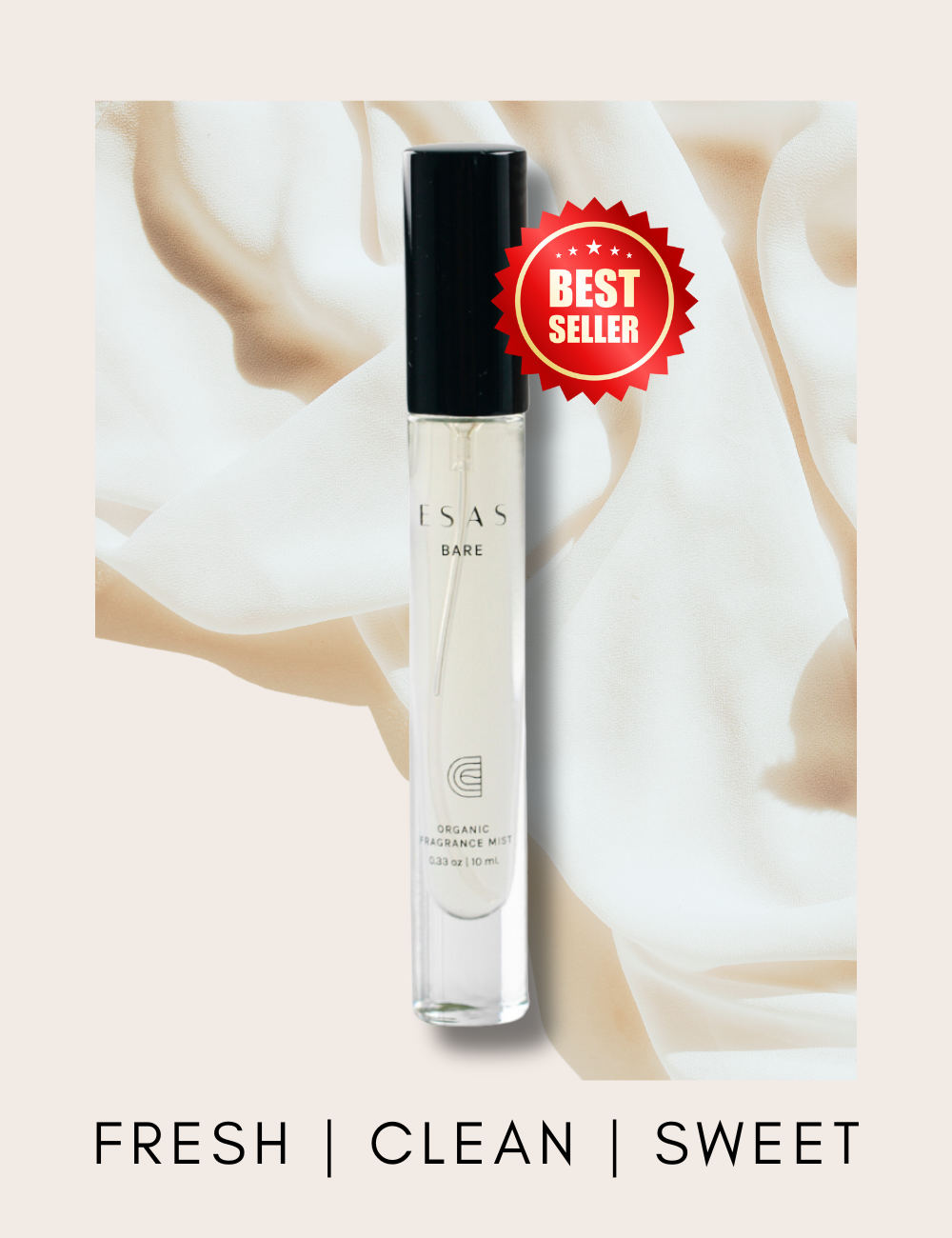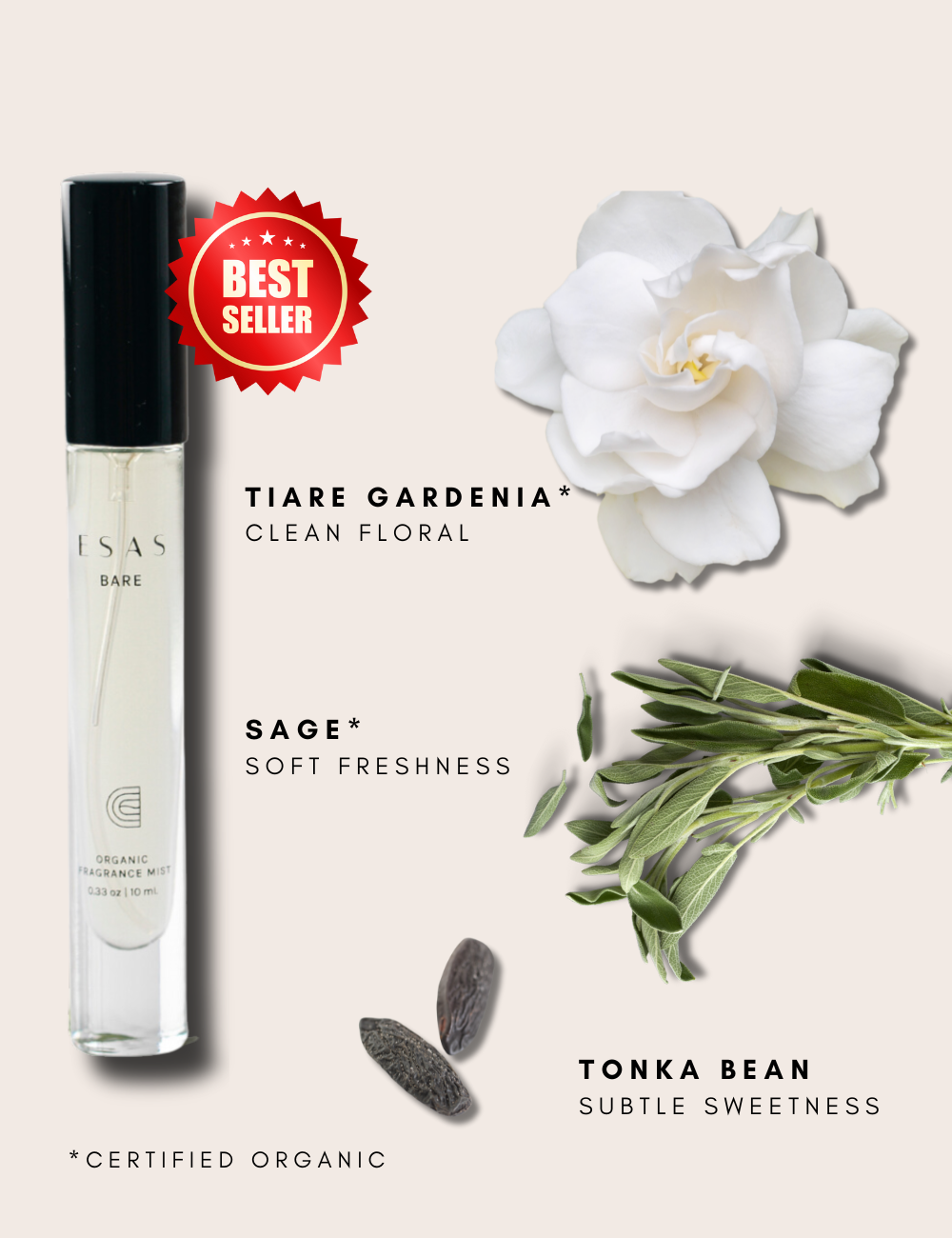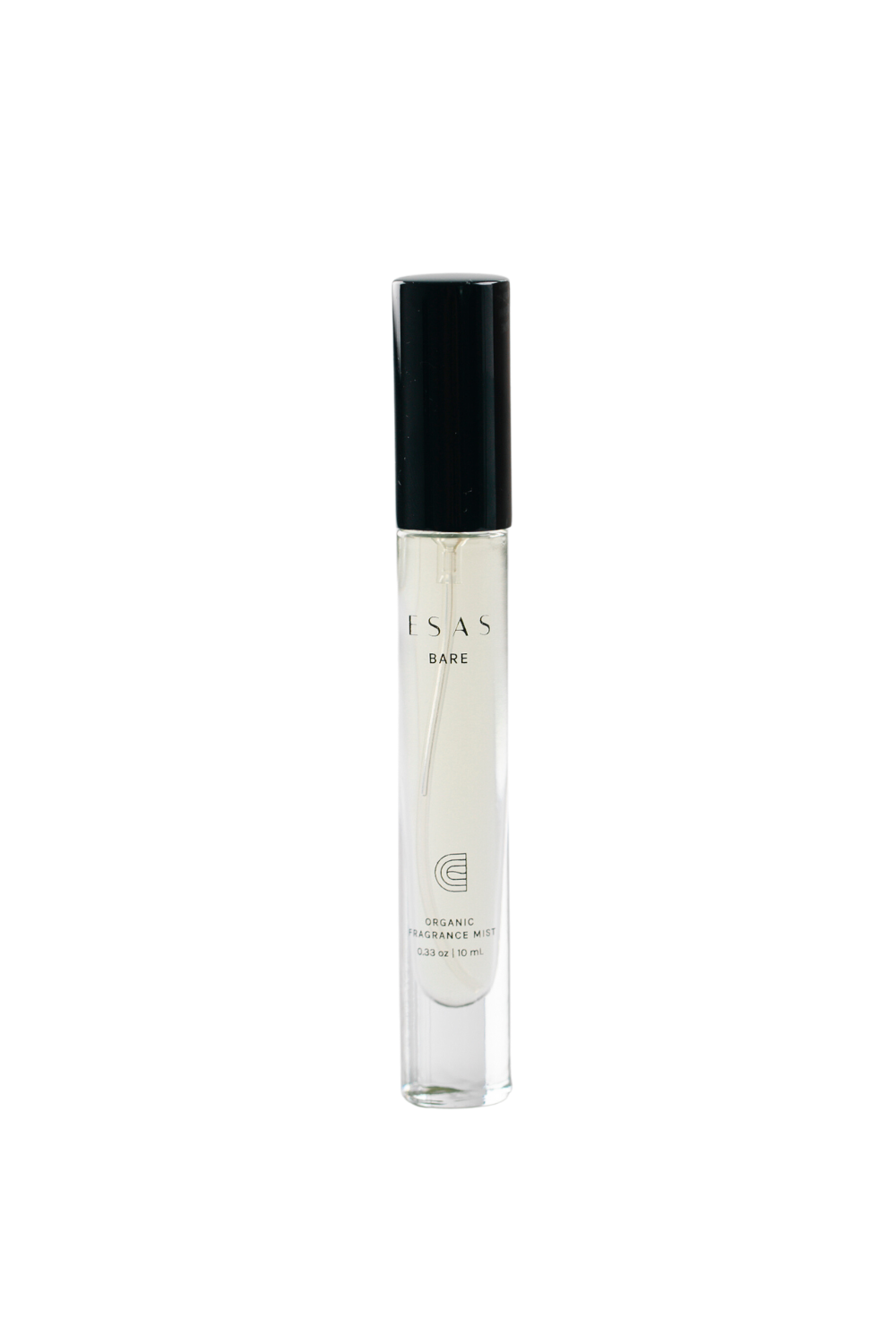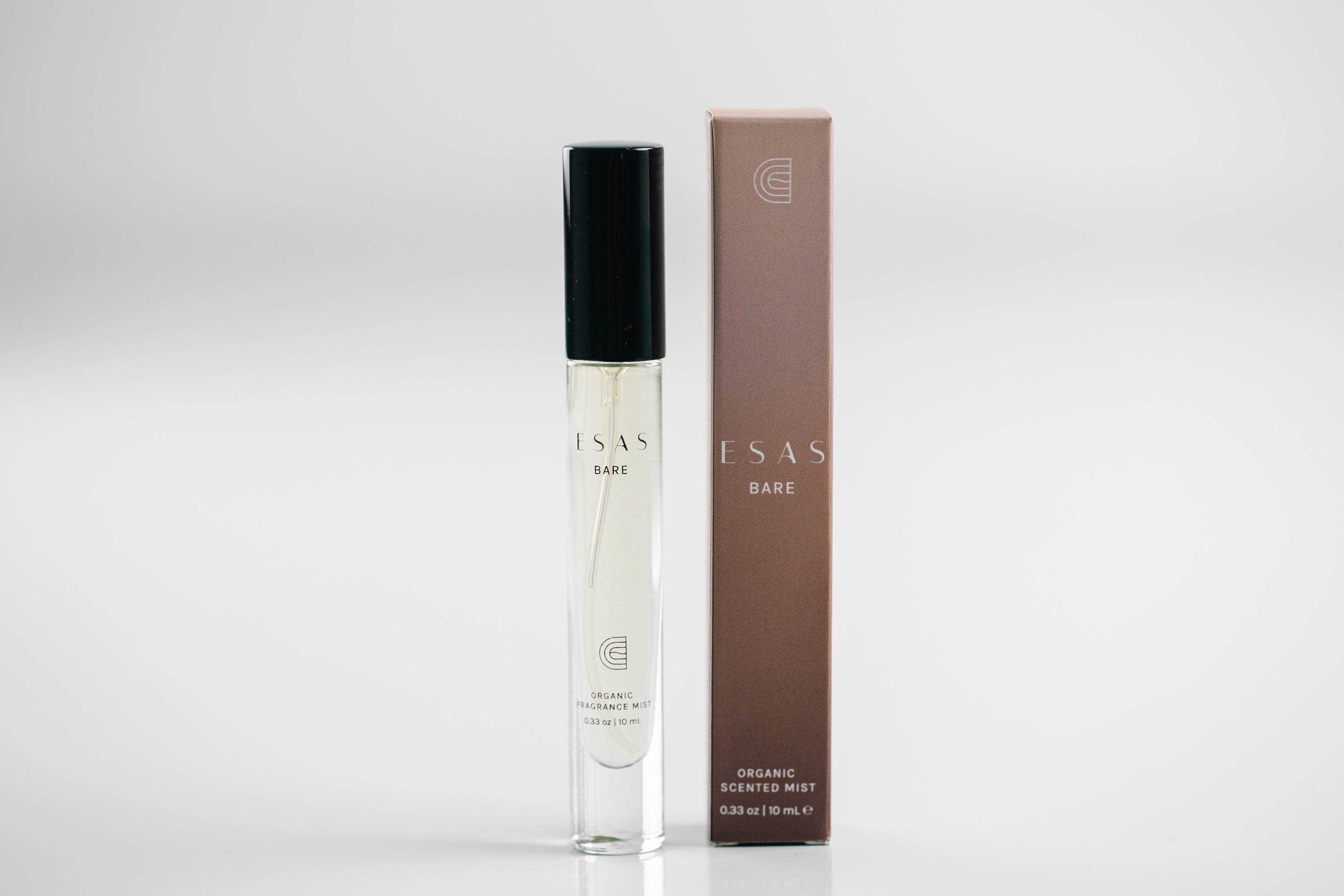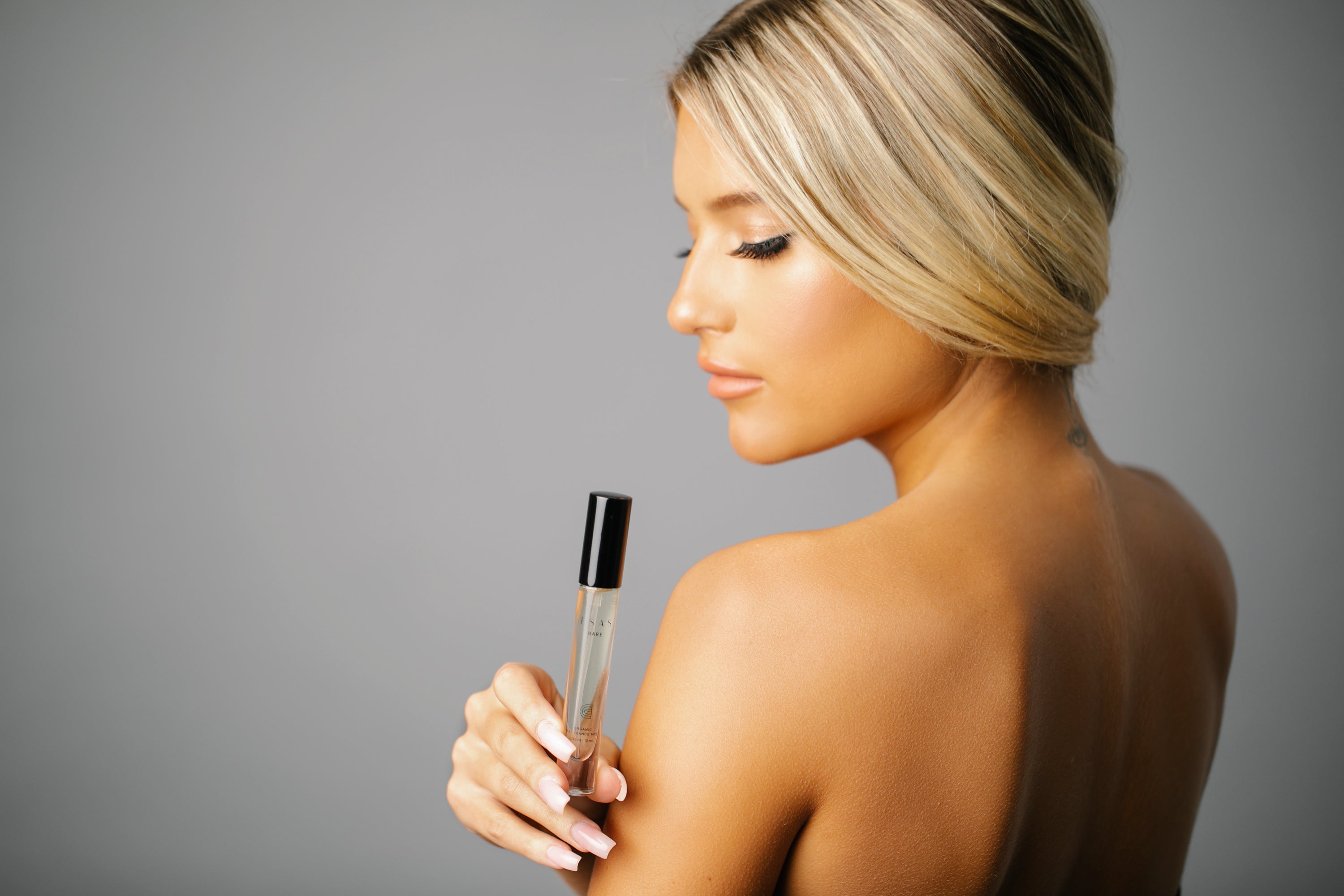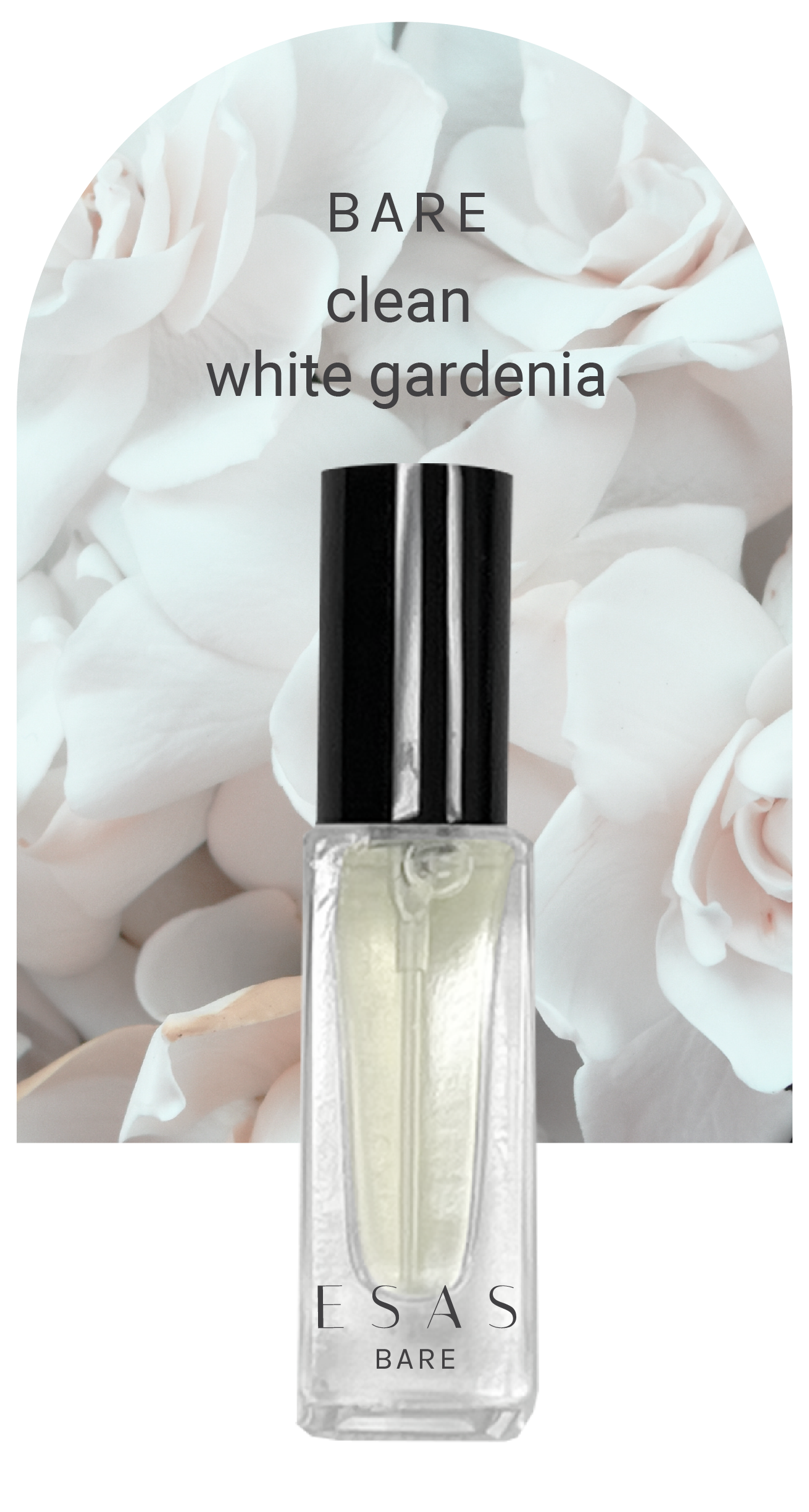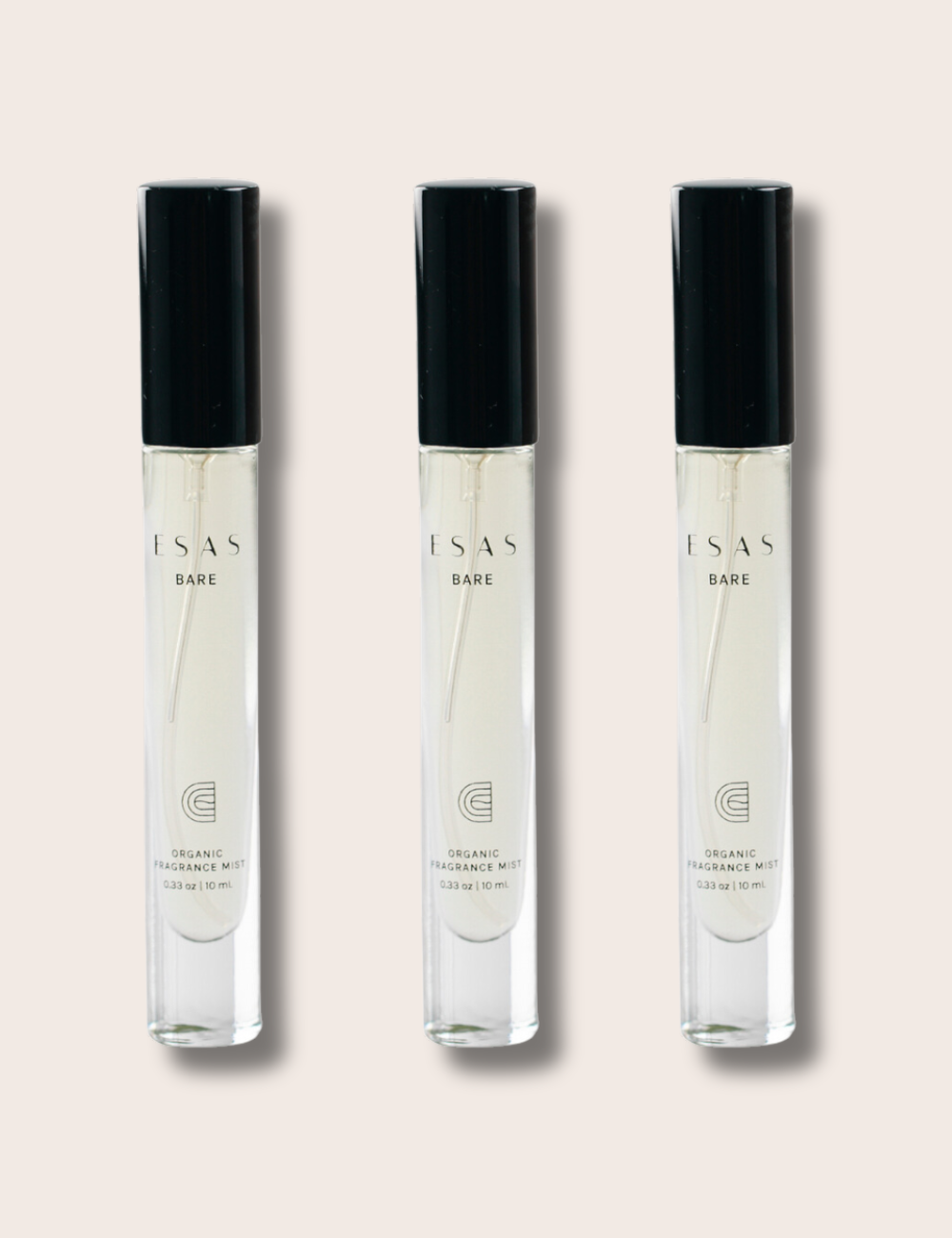 Our Bare fragrance was inspired by the scent of your loved ones skin after a long day on the beach. Clean, playful and flirty notes of succulent gardenia, sparkling citrus, fresh sage and warm tonka bean blend together beautifully to create this unforgettable scent.
Check out Esas Blind Scent Test Video in NY in the image catalog.
FEELS LIKE: 
We wanted to make a fragrance that NOURISHES not dries our your skin. Moisturizing coconut glycerin free-radical fighting grape leaf extract, and organic alcohol hydrate the skin. 
INGREDIENTS & PACKAGING
70% Certified Organic Alcohol*, Distilled Water, Coconut-Derived Glycerin, Grape Leaf Tincture**, Tiare Gardenia*, Sage*, Bergamot*, Ylang Ylang*, Tonka Bean and Orris Root.
 *Certified Organic and **Esas-Made
Disclaimer: For external use only. Esas Hydrating Fragrance Mists are made with high-quality all natural ingredients and is not allergen-free.  The ingredients are recognized as safe for the skin. As everyone has skin that responds uniquely, we advise users to patch test inside the elbow and read all ingredients before using.  Stop use if irritation occurs. 
Our holistic approach to beauty includes eco-friendly packaging 

Refillable glass bottle with aluminum cap
100% recyclable boxes with no added plastic lamination.
Compostable mailers
Fliers made with 100% post consumer recycled paper with eco-friendly non-toxic ink and are manufactured locally
Drop a hello at hello@esasnyc.com
Send us a text at 1 (844) 542-0456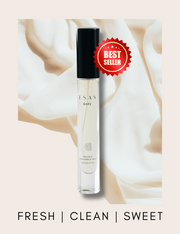 Bare Fragrance
Love it!
So grateful to find a truly non toxic, essential oil based fragrance that's safe, and smells so good!
Bare
I bought a sample of bare. Compared to other samples, it's huge! It's smells similar to the pink diamond by KKW Fragrance or Kai but smells way better (smells like plumeria flowers.) A really beautiful clean smell. Esas will definitely be my go to for perfume from now on. Can't wait to try other scents.
The best!
Esas created the absolute best non-toxic fragrance! Kudos to the founders!
The best quality nontoxic perfume!
Bare smells like it was made by a fine French perfume house. It is so seamlessly blended, elegant, and ladylike. It also doesn't develop an unwanted odor on the skin after a few hours like many perfumes do, which is a big deal to me. I love it!
Holy! Smells like Jadore !
I used to wear Jadore but stopped wearing fragrance years ago because of the toxins! I can't believe how similar this smells! Love it , thanks Esas , I'm so happy.