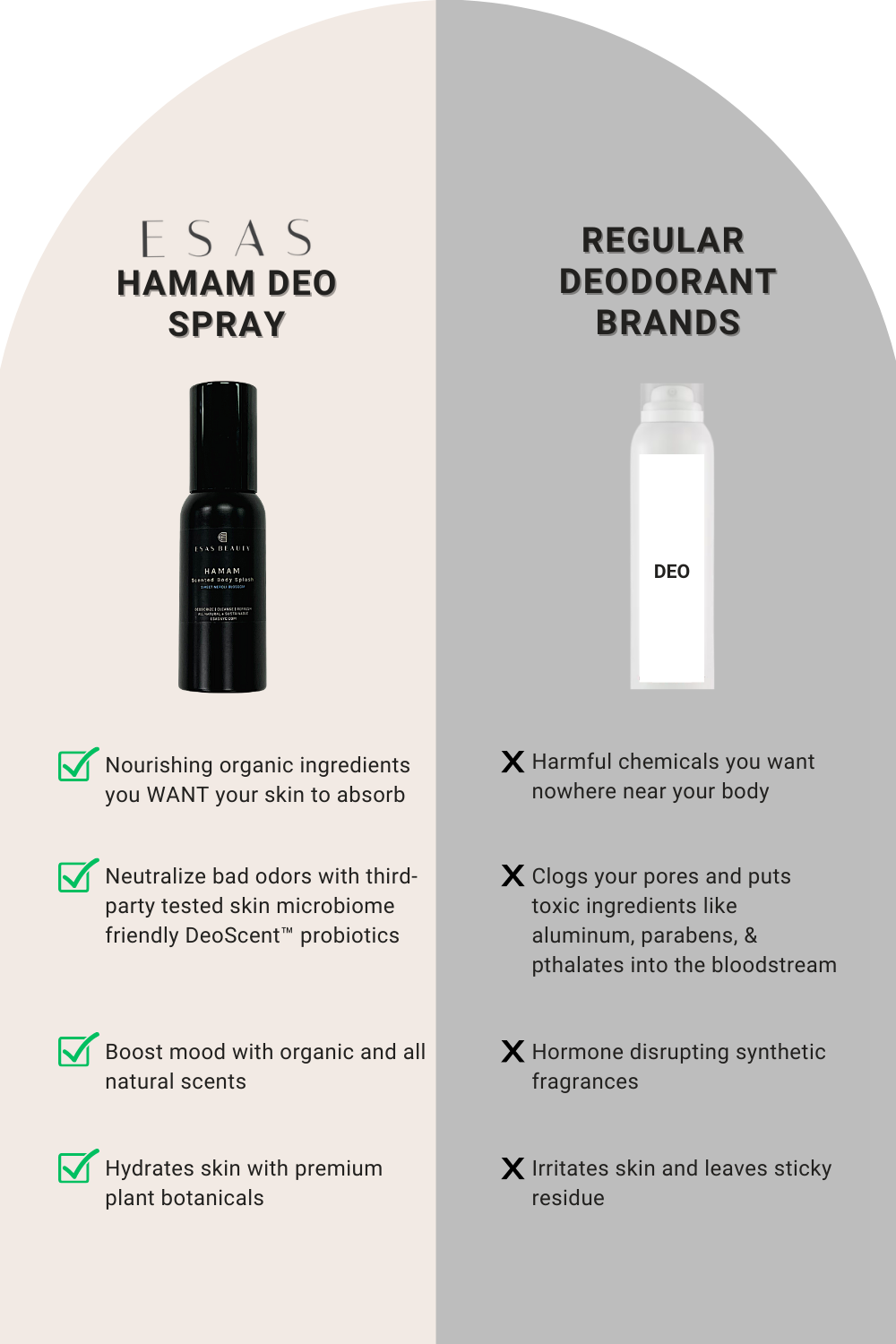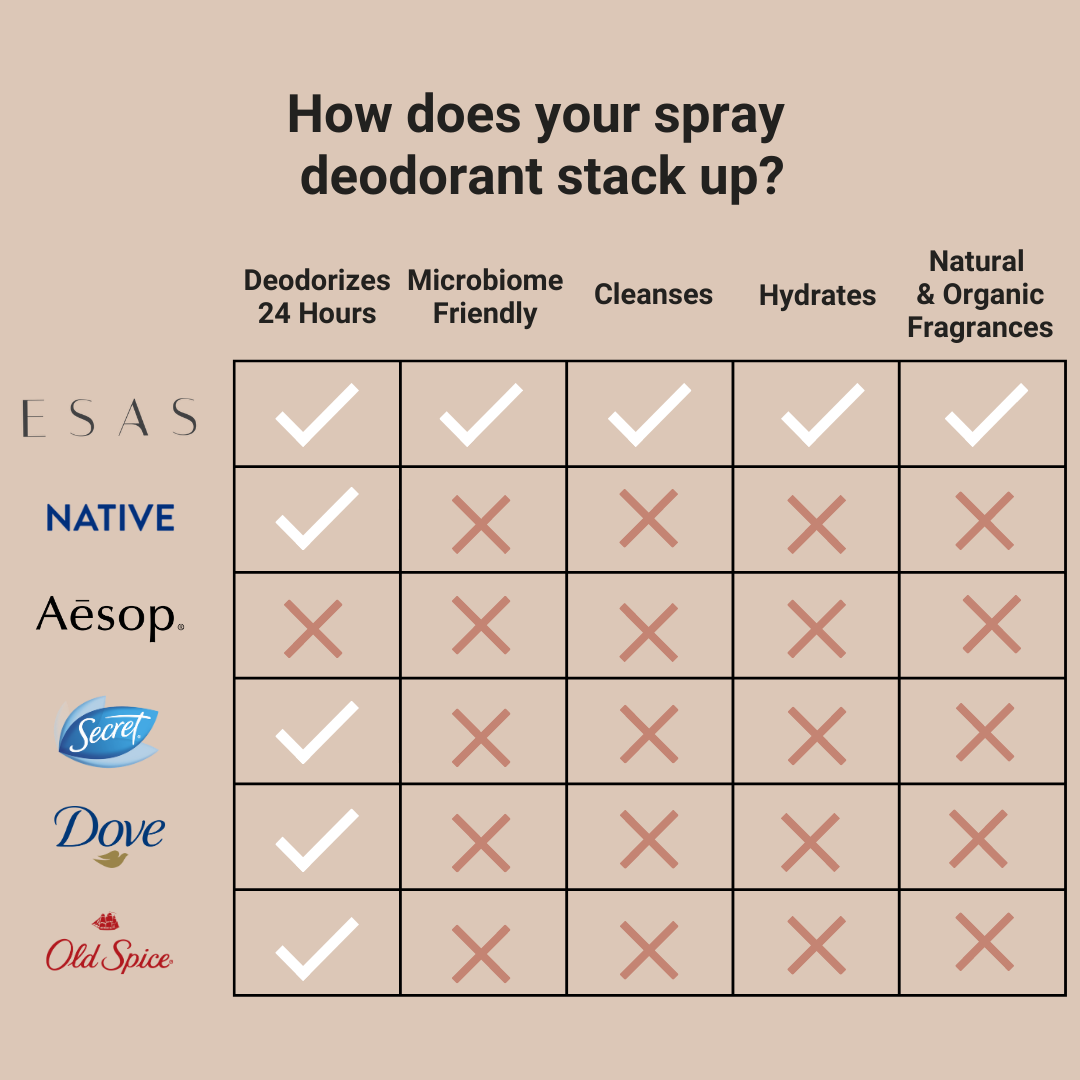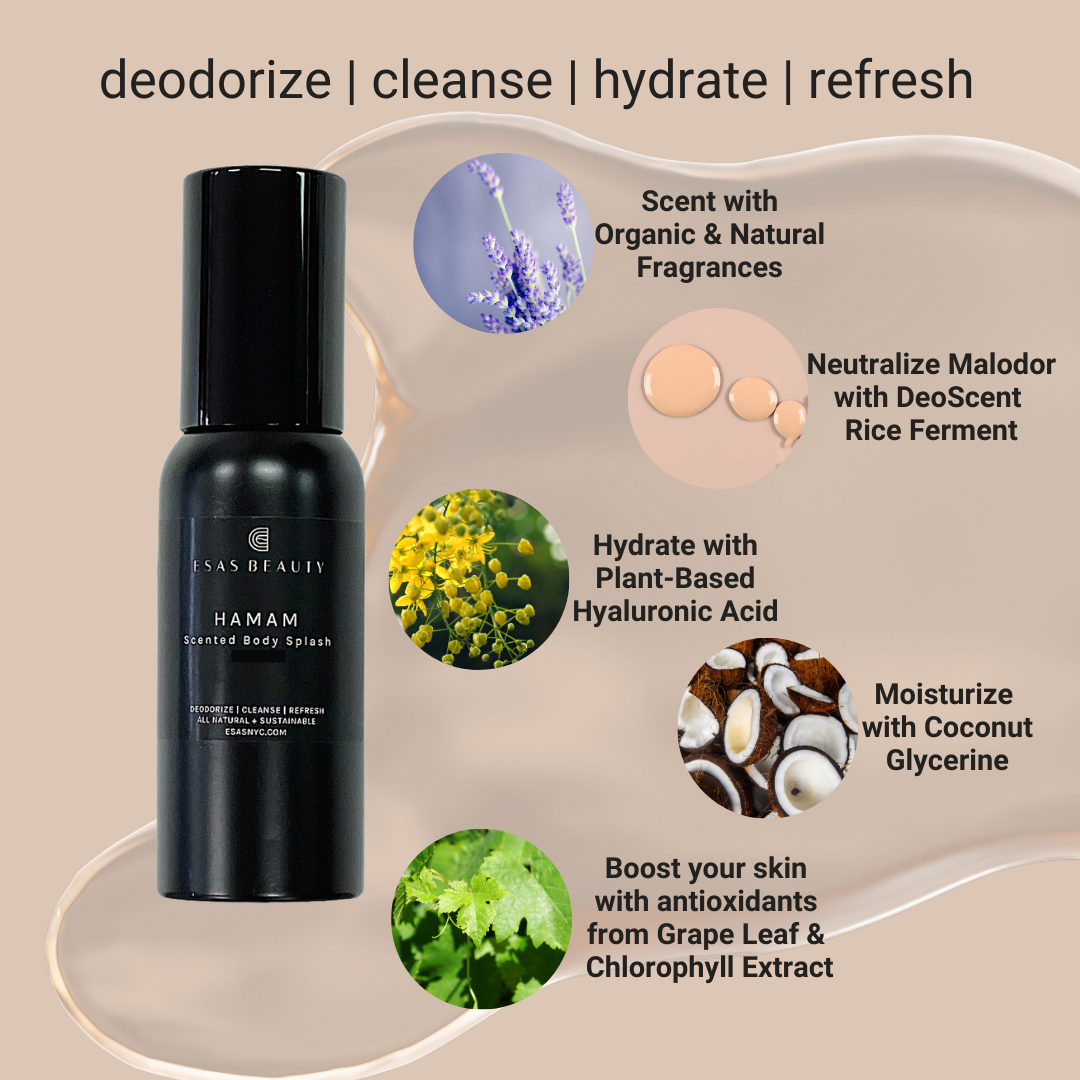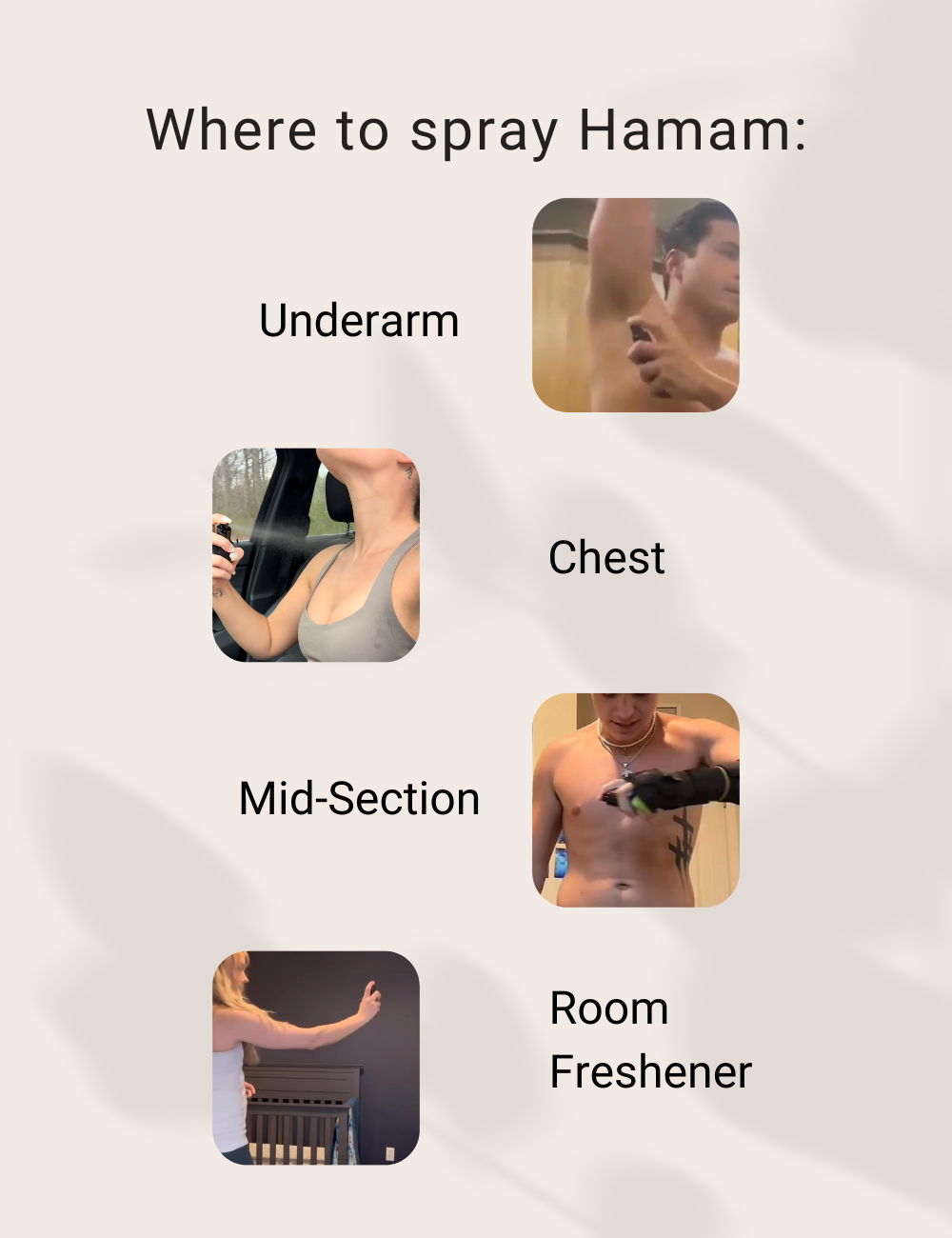 French Lavender Hamam Deo Body Splash
FRENCH LAVENDER invigorates with notes of organic French lavender, rose and citrus, like a cool spring day.
Inspired by Roman baths, the ancient Hamam ritual dates back to the 14th century and is designed to purify and cleanse the body, mind and spirit. Like a "bath in a bottle", Esas Hamam Body Splash is scientifically formulated with the purest ingredients to cleanse, deodorize, and refresh wherever you go. 
BENEFITS:
Anti-Bacterial & Deodorizing
Esas DeoScent™ is a proprietary blend of ferments to effectively deodorize and protect against malodor
Non-Toxic
Non-toxic, organic, and Leaping Bunny Cruelty-Free
Sustainable
Recyclable glass bottles, biodegradable stone labels, and aluminum pumps
Hydrating 
Esas HydraScent™ is a complex organic blend of skin hydrating natural hyaluronic acid and coconut-derived glycerin
Anti-Oxidant Rich
Mood-boosting organic scents with antioxidant benefits for all skin types
INGREDIENTS
Certified Organic Botanical Alcohol*, Distilled Water, Witch Hazel, Bioactive Silver, Coconut-Derived Glycerin*, MCT oil,
Esas DeoScent™ Sugarcane Ferment*,  Cassia Angustifolia Hyaluronic Acid, Burdock Root Tincture*, Vitamin E, Grape Leaf Tincture**, Upcycled Chlorophyll**, Lavender*, Bergamot*, Lemon*, Rose*, Peppermint* and Sage* Essential Oils; *Certified Organic and **Esas-Made
Disclaimer: For external use only. Hamam is made with high-quality all natural ingredients and is not allergen-free.  The ingredients are recognized as safe for the skin. As everyone has skin that responds uniquely, we advise users to patch test inside the elbow and read all ingredients before using.  Stop use if irritation occurs. 
PACKAGING
Our holistic and approach to beauty includes eco-friendly packaging
Glass re-fillable bottles, aluminum caps
Labels are made with biostone - not trees!
Compostable mailers.
Fliers made with 100% post consumer recycled paper with non-toxic ink
French Lavender Hamam Deo Body Splash
My Favorite Fragrance!
I find this fragrance to be much better than the Vanilla Cream one! My go-to with the lavender and citrus stacking together for an awesome feel!
Love it!
Finally a fragrance that just smells like really lavender and no chemicals.
Love it!
I absolutely love French Lavender Hamam Deo Body Splash! I love to use it to freshen up during to day or just as a mood booster. Also great to freshen up clothes or bedding!
Deo Spray
I purchased the bundle to try the individual scents after my sister introduced this company to me while on a trip to Italy. The deo spray kept my clothing smelling fresh during my holiday (had no access to a laundromat as I was constantly on the move.) I was happily surprised with the effectiveness of this spray. I am partial to the lavender scent. I use this spray on a hoodie I wear daily to work and to walk my fur baby that I use to freshen up. I do not smell the sweat scent that I usually have after walking. I use the gardenia scent to freshen up my lab coat while at work. I am also happy to support a woman owned business. I like the sleek look of the bottles as they are very unassuming and one would never know it was a deo spray. Thank you for sharing these creations. Will repurchase!
So refreshing and soothing!
This is such a lovely alternative for staying fresh and scented without using harsh chemicals. The lavender scent is incredibly relaxing and soothing. I feel clean, hydrated, and left with a wonderful, uplifting fragrance throughout the day.