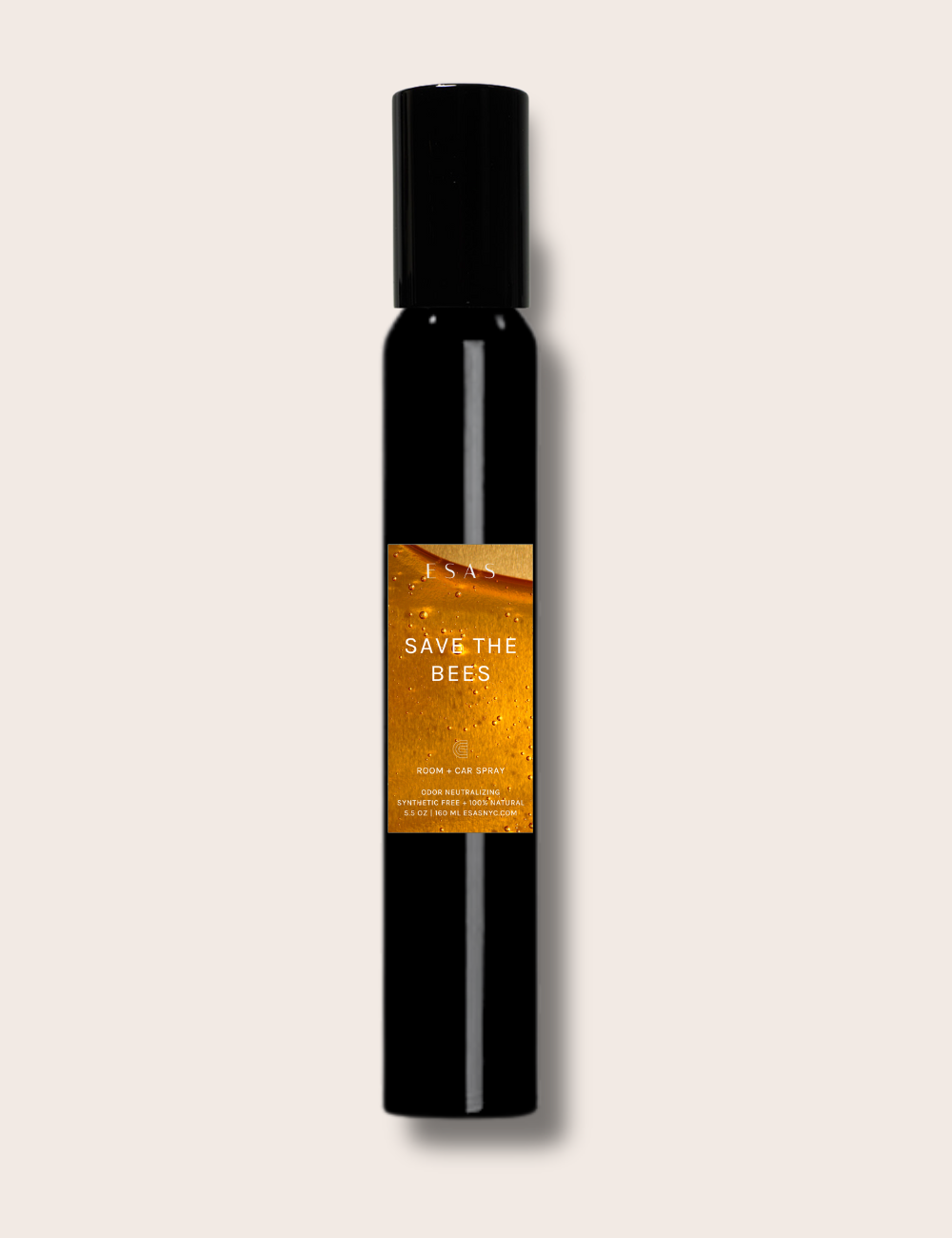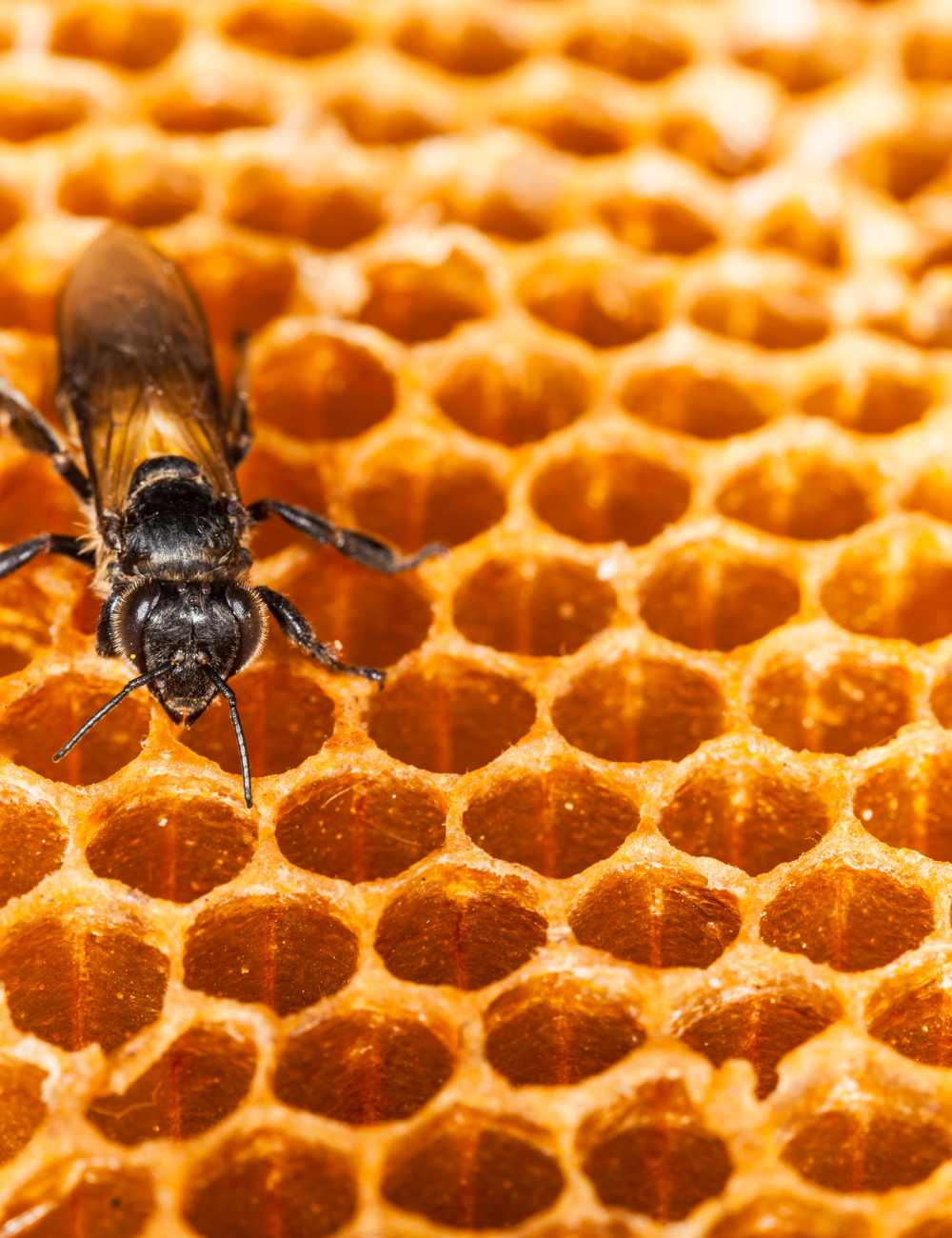 Save the Bees Room & Car Spray
GIVE BACK: Portion of the proceeds of this candle goes to the Bee Conservancy.  Bees pollinate one third of the food we eat.  After protecting up to 10 million bees to date, the Bee Conservancy provides bee sanctuaries, habitats and education in New York City.  As a commitment to not using beeswax, Esas candles are made with Olive and Coconut Wax.
SCENT DESCRIPTION : The sweet smell of syrupy rose petals and a touch of cedarwood create this intoxicating scent.
Introducing our revolutionary one of a kind all natural Room Sprays that are meticulously crafted to redefine your home's ambiance without any of the toxins. Our room sprays are scientifically formulated with natural ferments  to neutralize and diminish odors in every corner of your home, from the kitchen to the bathroom and beyond. Not only does it tackle unwanted smells, but it also infuses your space with lasting all natural fine fragrance, elevating everyday living into an experience of pure delight and freshness.
BENEFITS:

Anti-Bacterial & Deodorizing
Esas DeoScent™ is a proprietary blend of ferments to effectively deodorize and protect against malodor
Non-Toxic
Non-toxic, organic, and Leaping Bunny Cruelty-Free
Sustainable
Recyclable glass bottles, biodegradable stone labels, and aluminum pumps
INGREDIENTS
Certified Organic Botanical Alcohol*, Distilled Water, Witch Hazel*, Esas DeoScent™ Rice and Sugar Cane Ferment*,  Geranium*, Peru Balsam, Rose*, Cedarwood Atlas*, Lavender*, Ylang Ylang* Essential Oils; *Certified Organic and **Esas-Made
Disclaimer: For external use only. Hamam is made with high-quality all natural ingredients and is not allergen-free.  The ingredients are recognized as safe for the skin. As everyone has skin that responds uniquely, we advise users to patch test inside the elbow and read all ingredients before using.  Stop use if irritation occurs. 
PACKAGING
Our holistic and approach to beauty includes eco-friendly packaging
Glass re-fillable bottles, aluminum caps
Labels are made with biostone - not trees!
Compostable mailers.
Fliers made with 100% post consumer recycled paper with non-toxic ink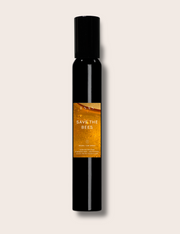 Save the Bees Room & Car Spray