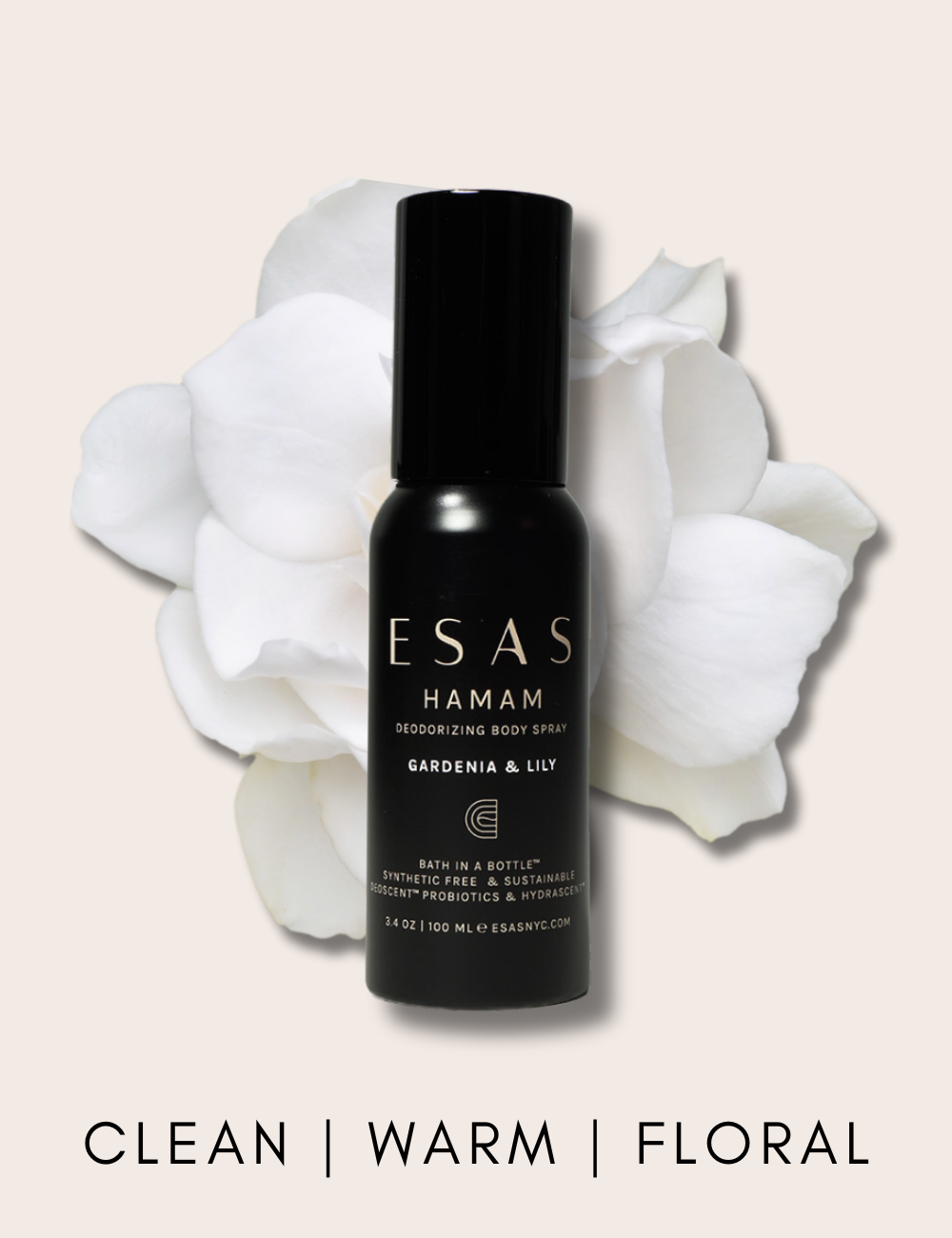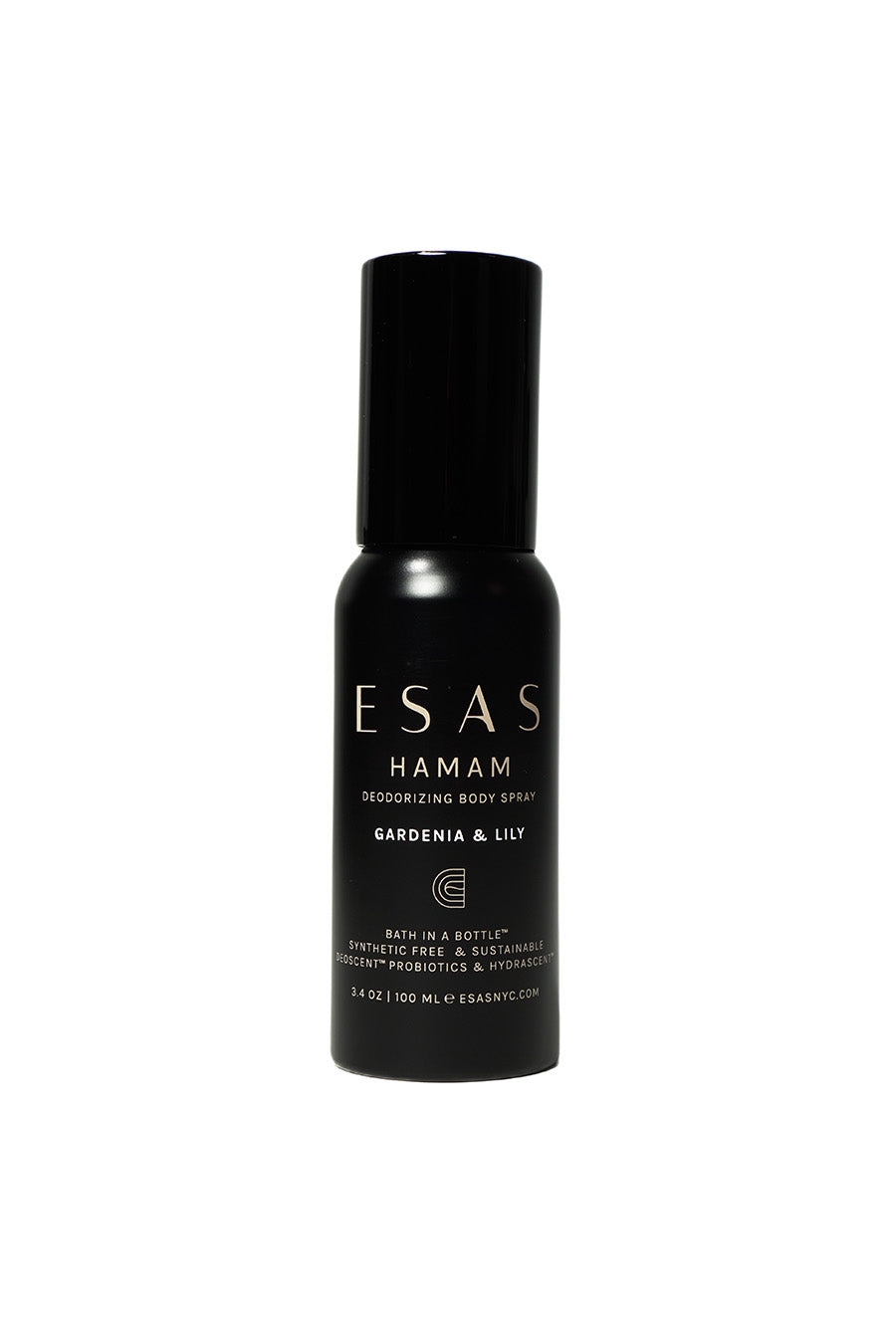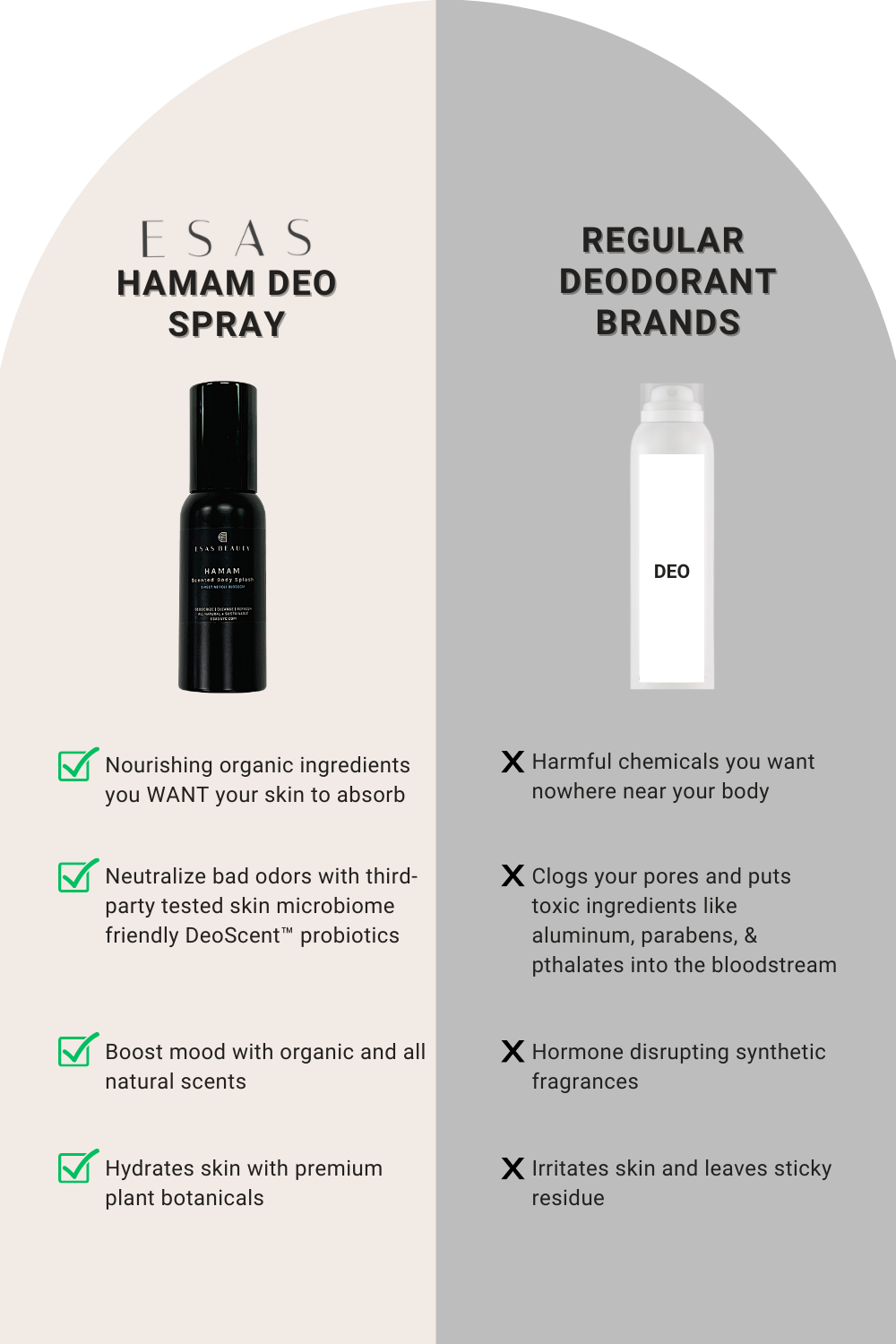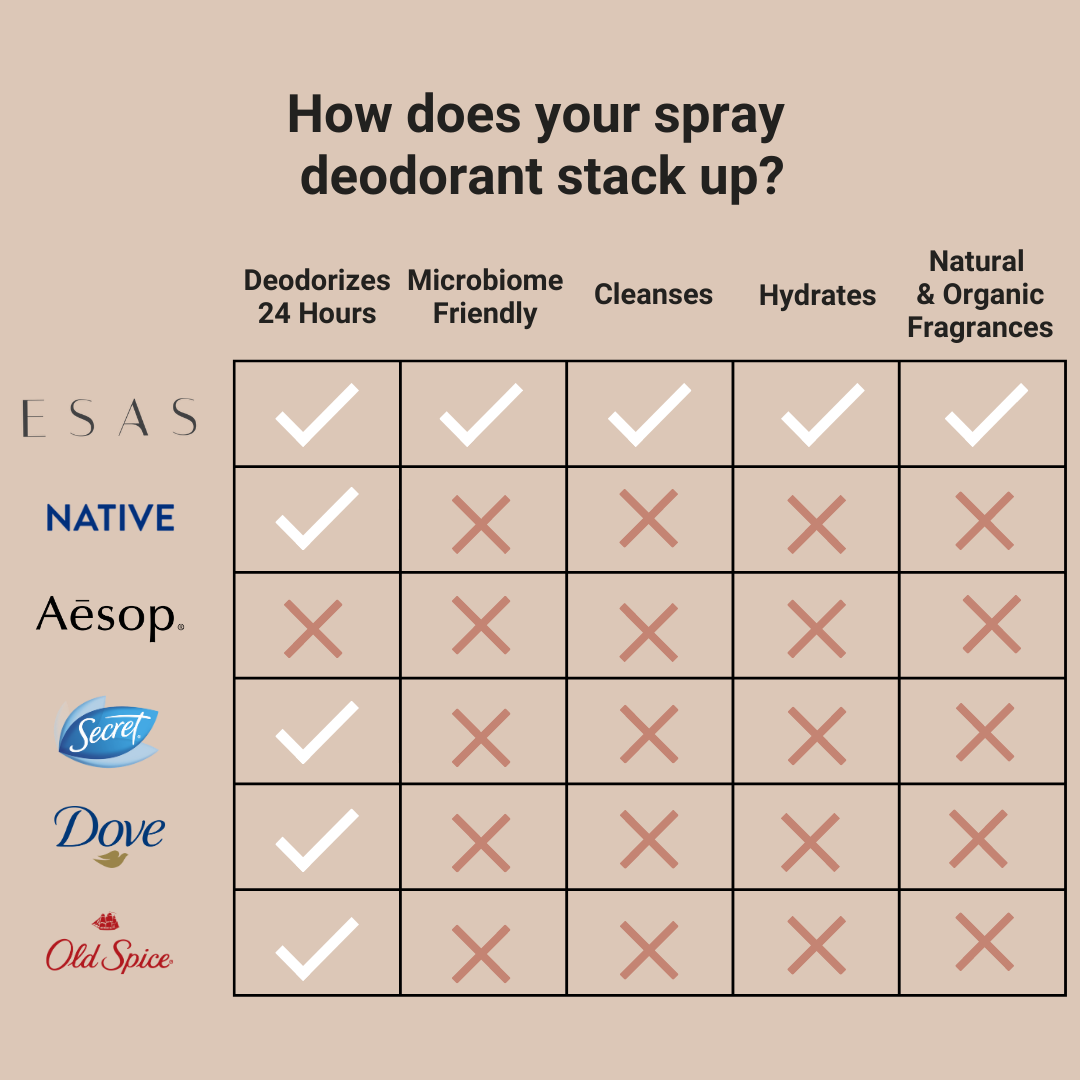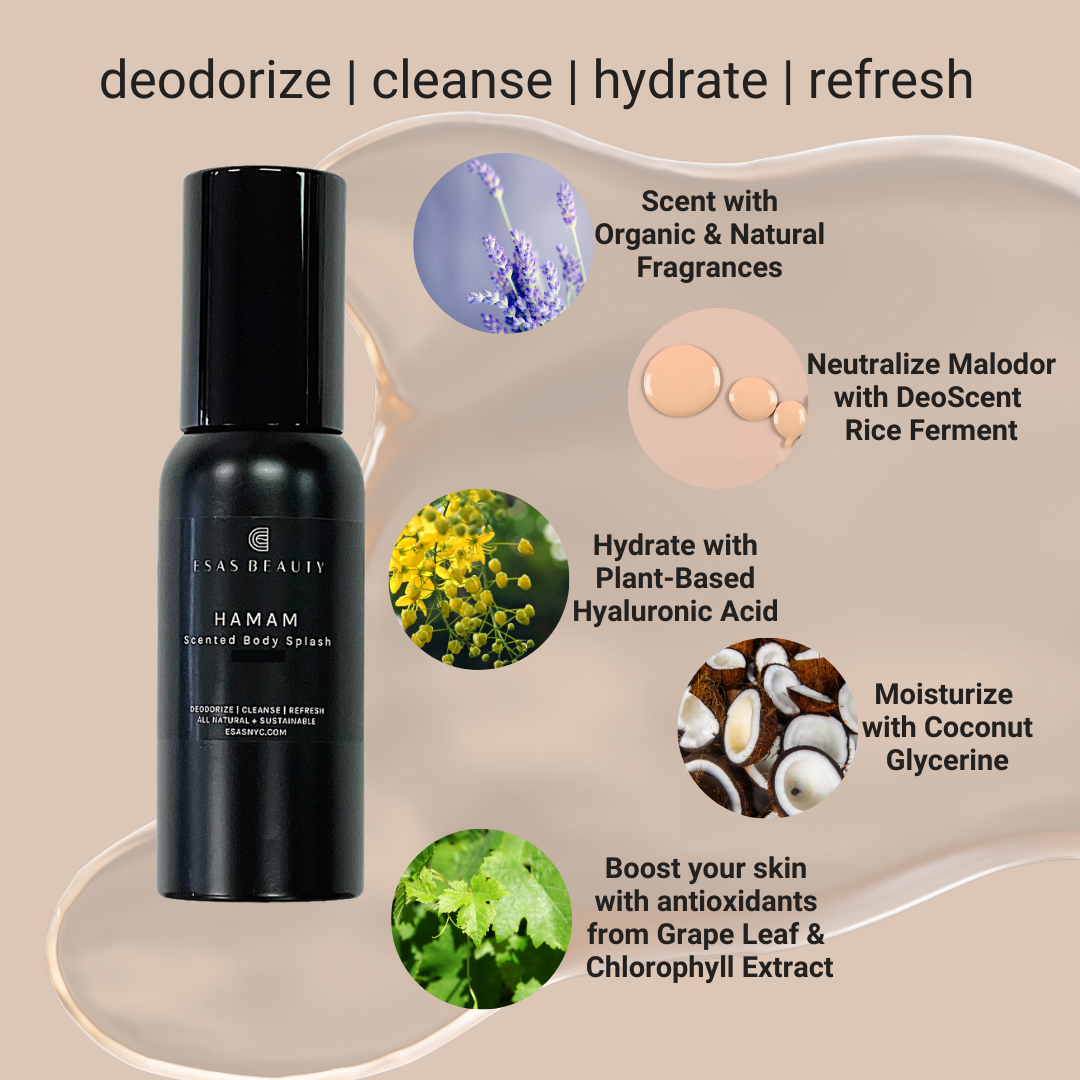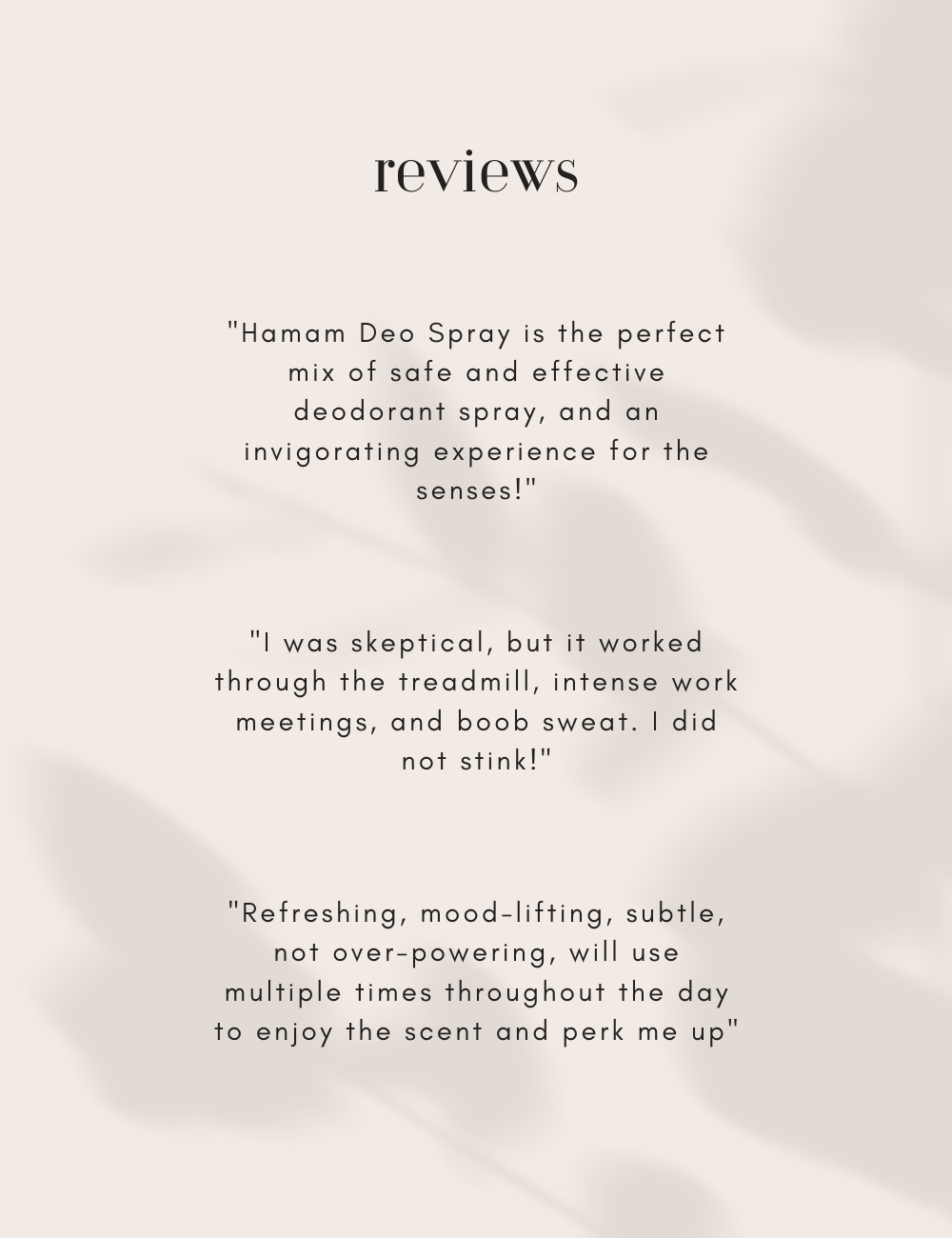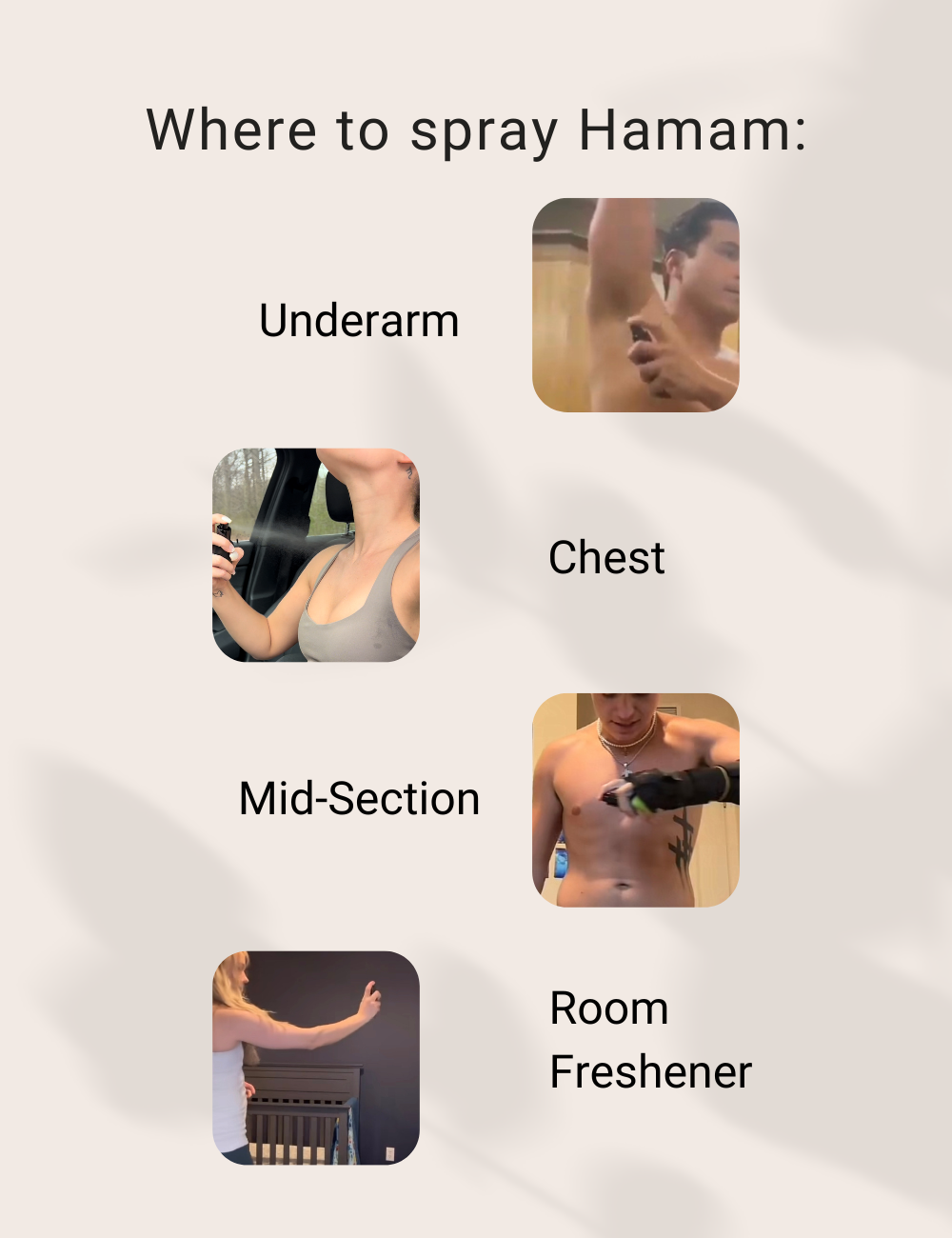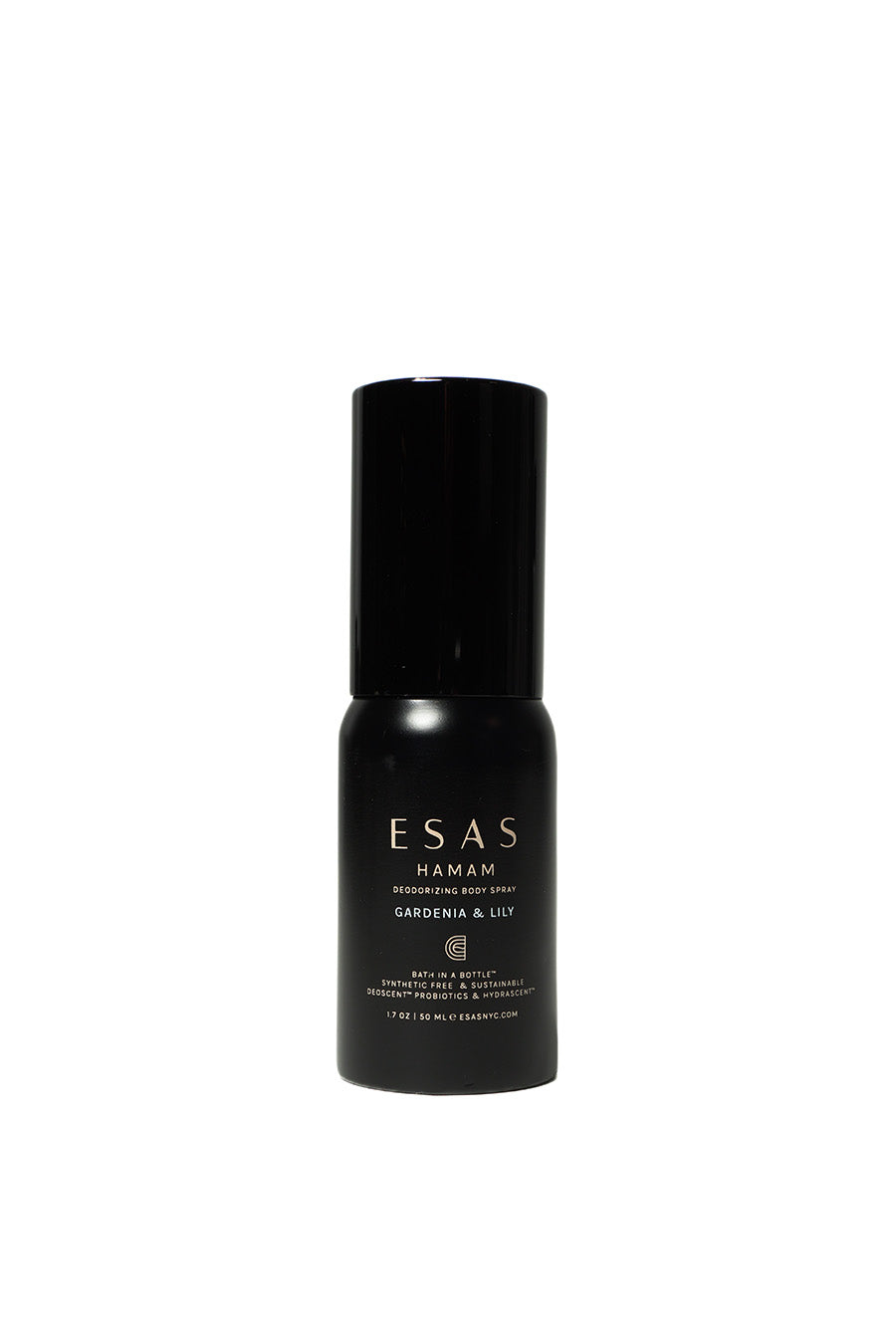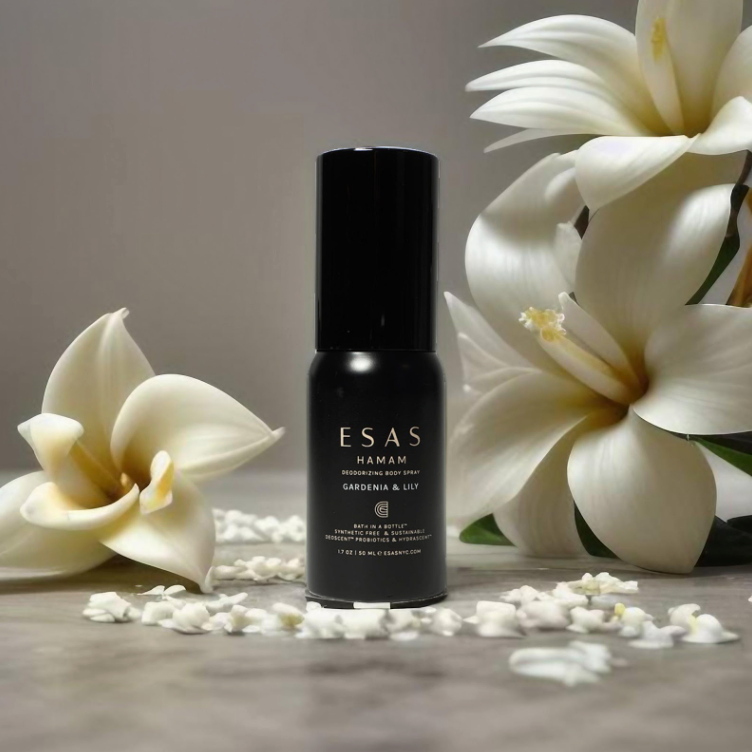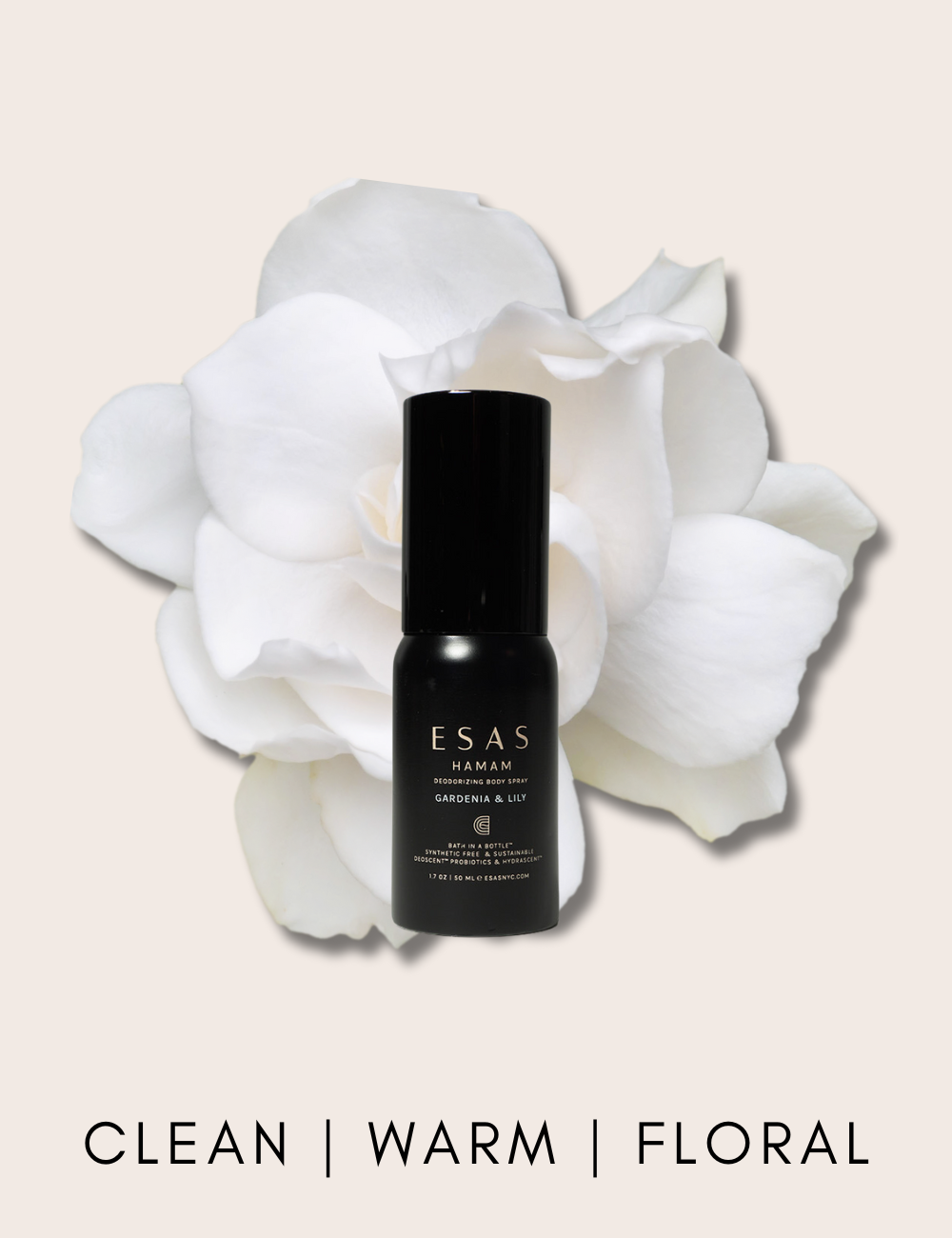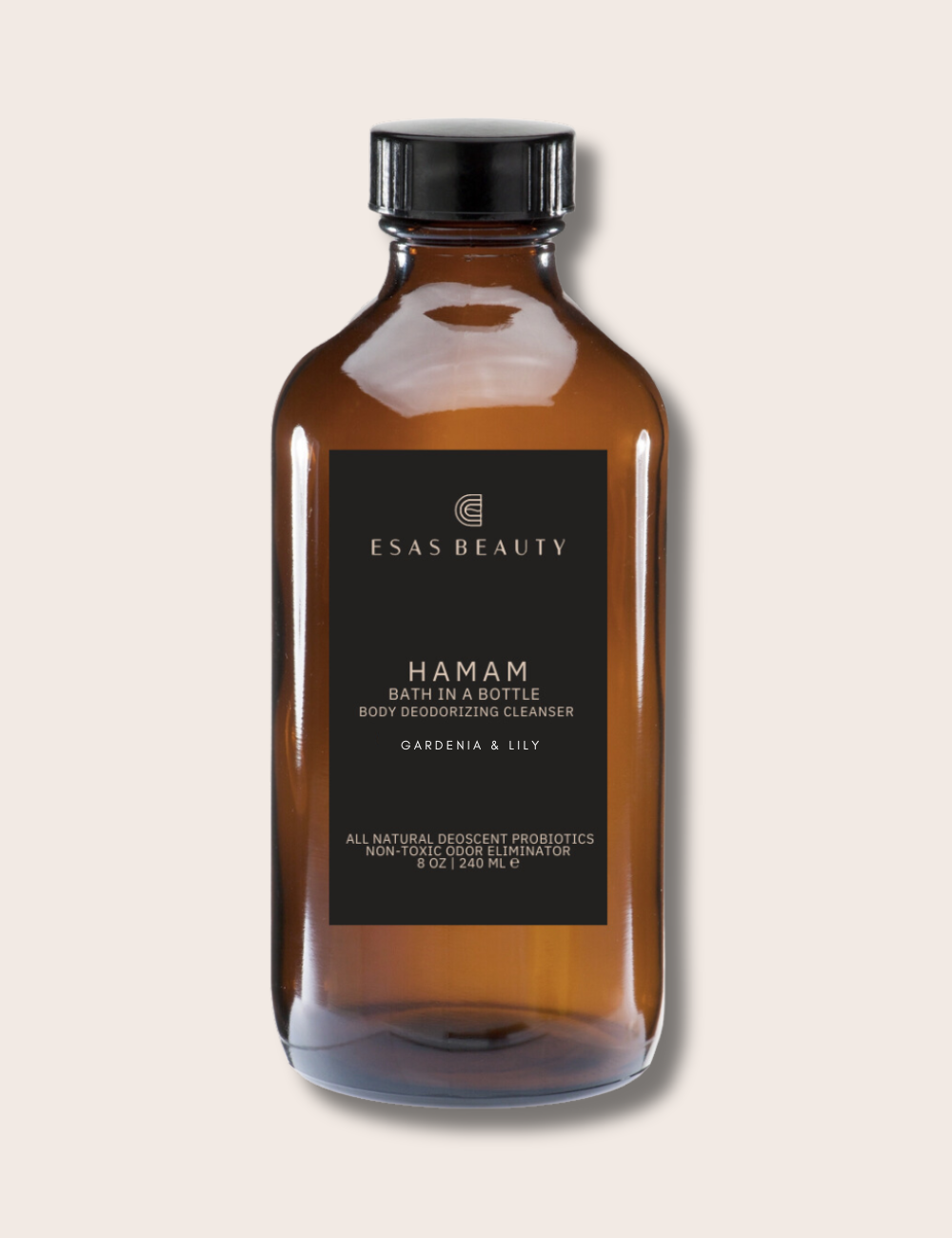 Gardenia & Lily Hamam Deo Body Spray
Like a walk through a majestic garden of white florals, Gardenia blends with a watery freshness for a pure and clean experience.
Experience scent the way nature intended. 
100% natural, organic and sustainable.
Inspired by Roman baths, the ancient Hamam ritual dates back to the 14th century and is designed to purify and cleanse the body, mind and spirit. Like a "bath in a bottle", Esas Hamam Body Splash is scientifically formulated with the purest ingredients to cleanse, deodorize, and refresh wherever you go. 
BENEFITS:
Anti-Bacterial & Deodorizing
Esas DeoScent™ is a proprietary blend of ferments to effectively deodorize and protect against malodor
Non-Toxic
Non-toxic, organic, and Leaping Bunny Cruelty-Free
Sustainable
Recyclable glass bottles, biodegradable stone labels, and aluminum pumps
Hydrating 
Esas HydraScent™ is a complex organic blend of skin hydrating natural hyaluronic acid and coconut-derived glycerin
Anti-Oxidant Rich
Mood-boosting organic scents with antioxidant benefits for all skin types
INGREDIENTS
Certified Organic Botanical Alcohol*, Distilled Water, Witch Hazel*, Coconut-Derived Glycerin*, MCT oil, Esas DeoScent™ Rice Ferment*,  Cassia Angustifolia Hyaluronic Acid, Burdock Root Tincture*, Vitamin E, Grape Leaf Tincture**, Upcycled Chlorophyll**, Tiare Gardenia*, Neroli*, Bergamot*, Lemon*, Peppermint*, Rose*, and Sage* Essential Oils; *Certified Organic and **Esas-Made
Disclaimer: For external use only. Hamam is made with high-quality all natural ingredients and is not allergen-free.  The ingredients are recognized as safe for the skin. As everyone has skin that responds uniquely, we advise users to patch test inside the elbow and read all ingredients before using.  Stop use if irritation occurs. 
PACKAGING
Our holistic and approach to beauty includes eco-friendly packaging
Glass re-fillable bottles, aluminum caps
Labels are made with biostone - not trees!
Compostable mailers.
Fliers made with 100% post consumer recycled paper with non-toxic ink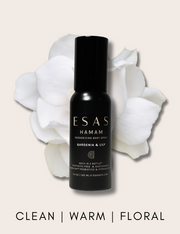 Gardenia & Lily Hamam Deo Body Spray
This scent is so beautiful and clean !!!!
Fantastic
Wonderful natural multipurpose floral scent.
I'm in DISBELIEF!!!
When I say I have tried EVERY natural deodorant- I truly mean I've tried them ALL! They have never worked! Even the ones that somewhat worked always had a hint of B.O. mixed with fragrance!! I have like super charged smelly pits! I had to start wearing deodorant when I was 2nd grade! I sweat profusely! Since using ASAS deodorant
I literal only smell amazingness! I even had my husband take a sniff at my pitts to make sure I wasn't just nose blind!!! NO BO!!!!! I'm low key waiting for it to stop working. It's been two weeks and NO BO!! I had committed to no toxic deodorants and had just decided I was going to have to get used to smelling and being embarrassed occasionally when the stink was in full bloom. I'm soooooo thankful for ESAS!!! I am finally confident about what I'm putting on my body AND how my body smells! White Gardenia is my jam -followed by Sage!!! I also LOVE FEARLESS AND BARE fragrances!!
Gorgeous!!
This scent is beyond beautiful! I've been spraying it all over and it lasts long too, love it.