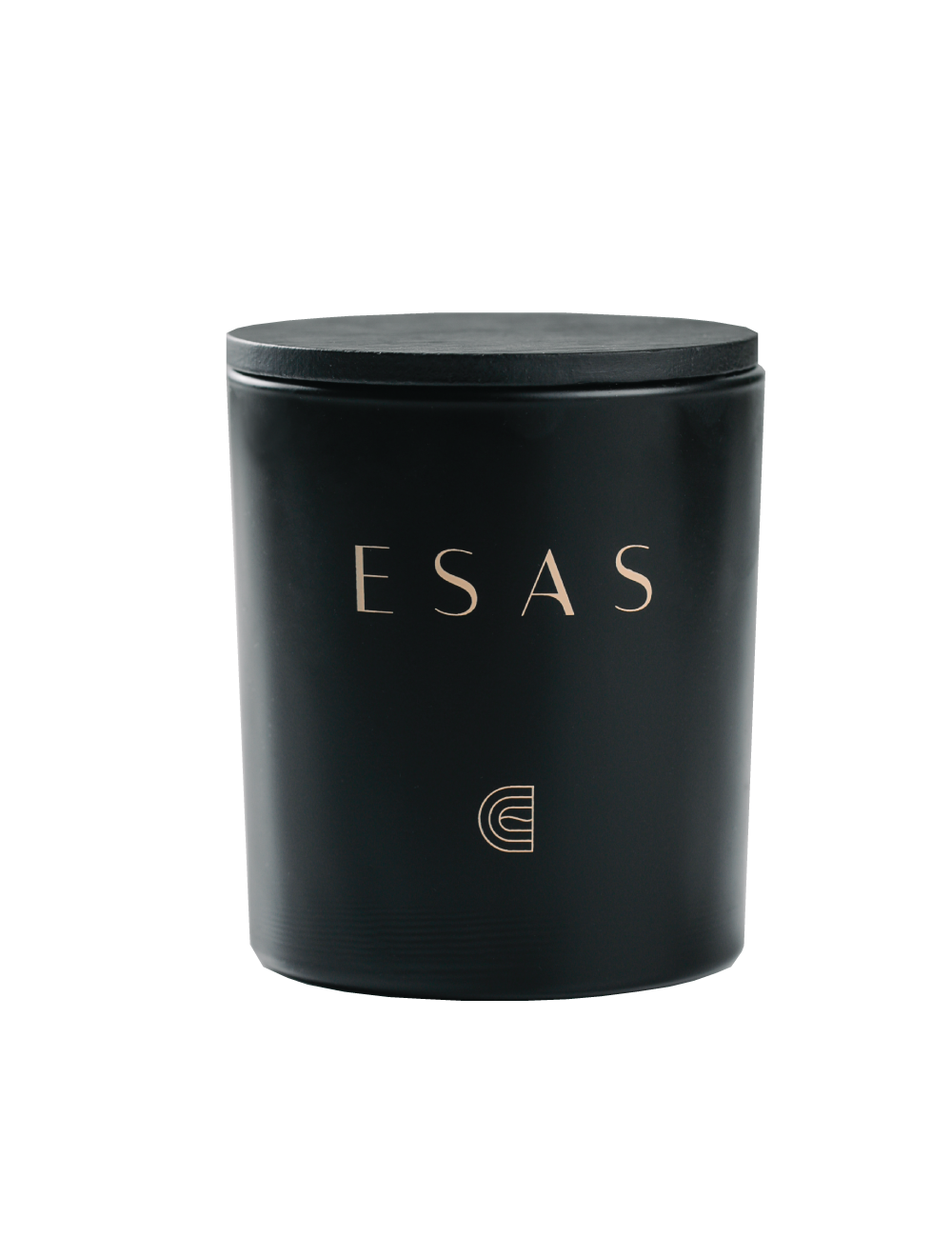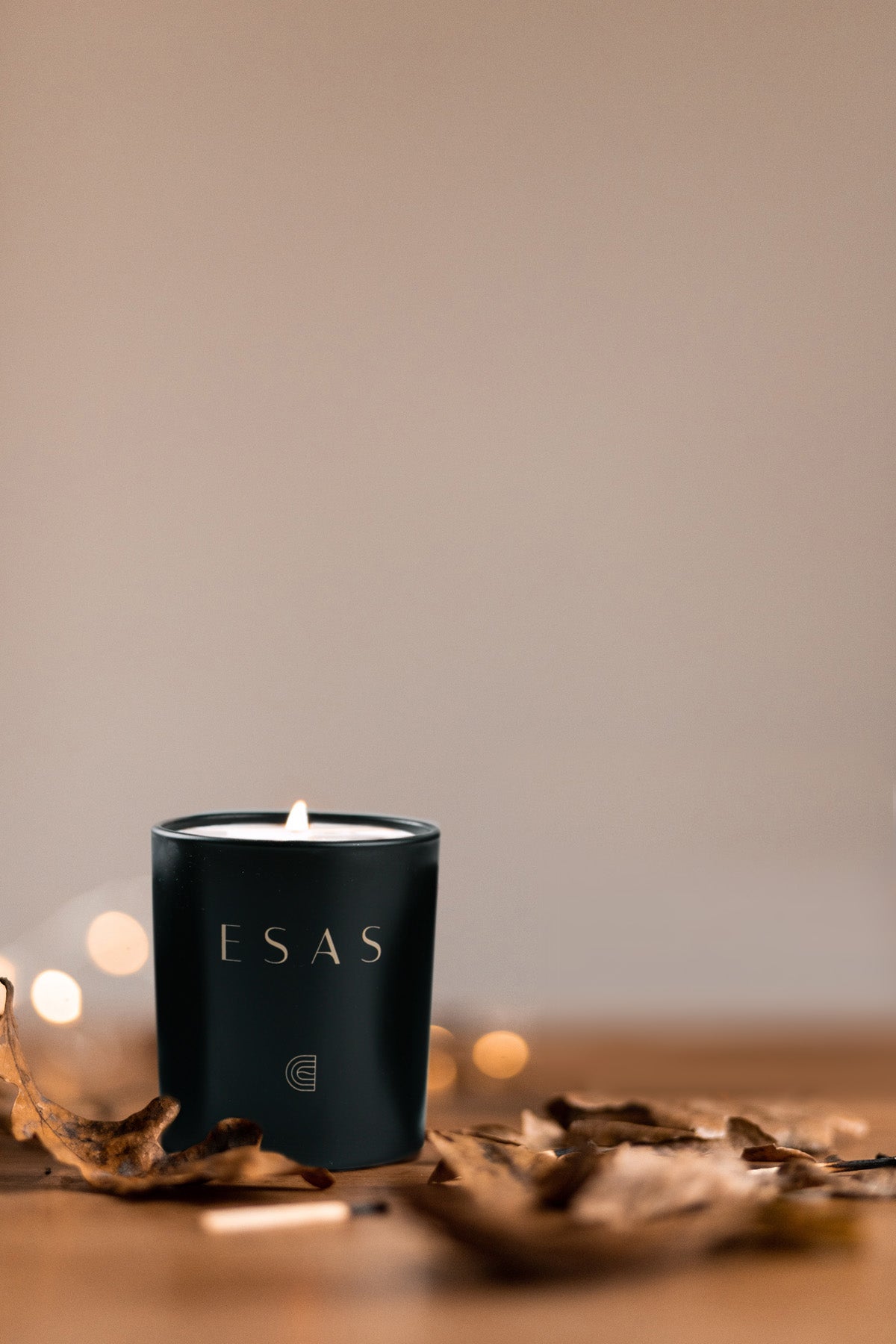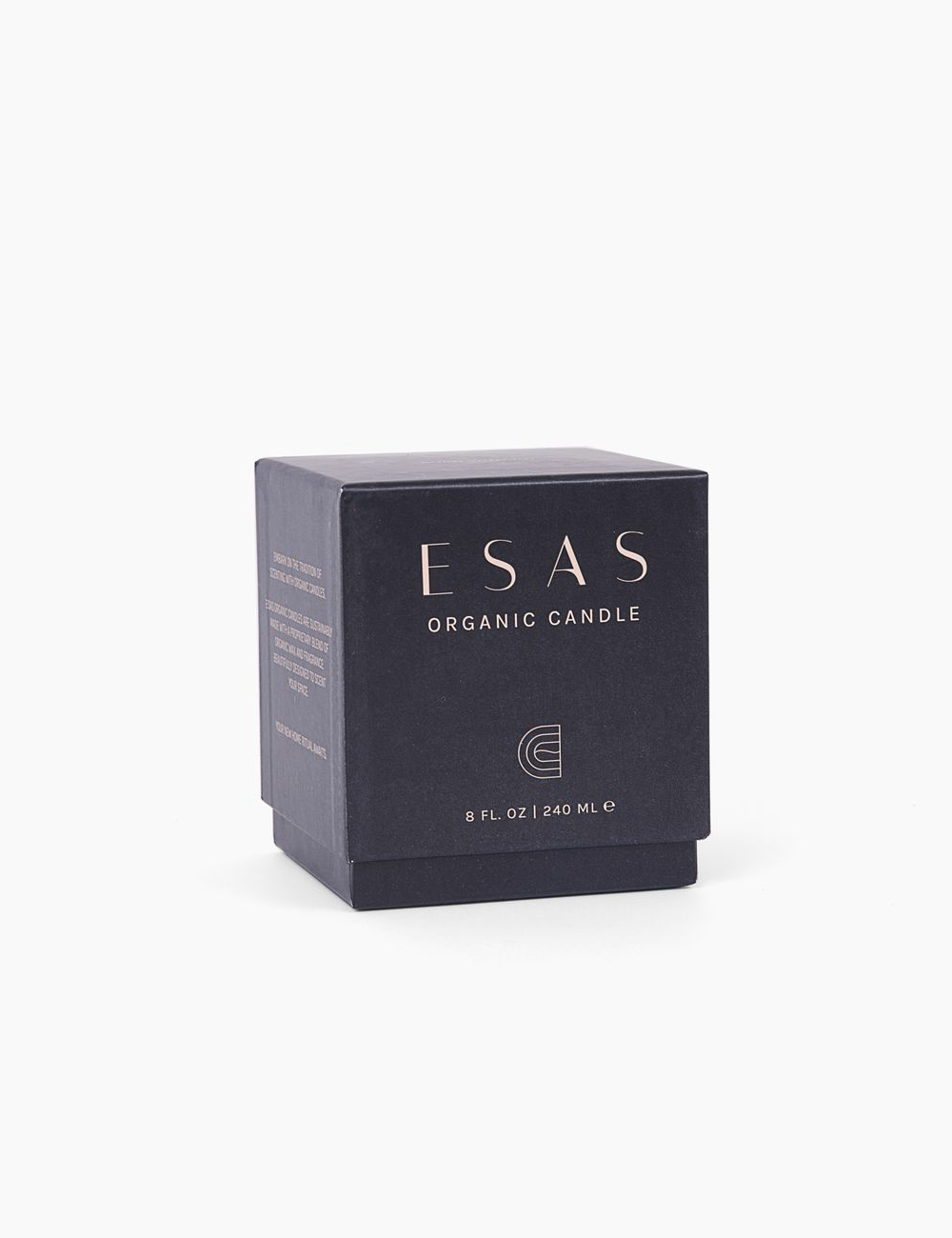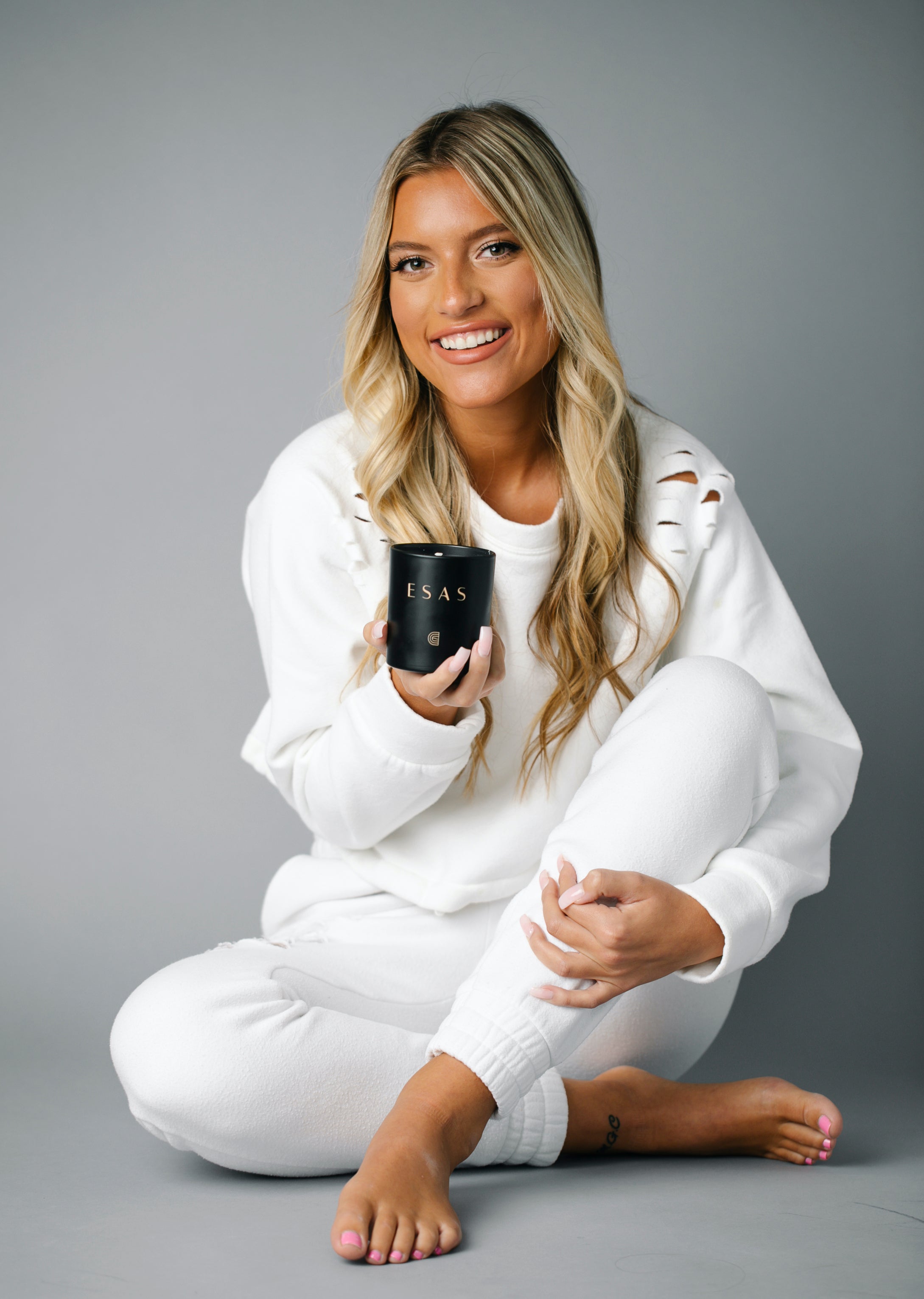 SCENT DESCRIPTION : Indulge your senses and illuminate your surroundings with notes of  sweet cinnamon, creamy cardamom and a touch of buttery tonka. Upgrade your Fall candle collection with the ultimate and sophisticated cinnamon & cider. 
8 oz | 240 grams with 75 hour burn time.
WHAT IS ESAS MOKURO CANDLE? : Esas Mokuro Candle is a proprietary blend of coconut and wild Japanese Berry Wax. Rooted in the ancient tradition of oil burning, Esas Candle is formulated with clean ingredients typically used in skincare and high flashpoint culinary science.
BENEFITS:
Purify
After working for one of the largest candle scent companies in the world, we wanted to make a candle that is non-toxic with no hidden ingredients. Esas Candle is made with a blend of coconut and wild Japanese berry wax. No Paraffin, Lead-Wick or GMO Soy.
Certified Organic
Made in the USA with organic extracts, all natural fragrance, no artificial dyes, and is non-GMO, gluten-free, vegan & toxin-free.
Sustainable
Sustainability is at the core of every process from formulation to packaging to shipping.  Our packaging is made with refillable glass, bamboo lids, and biodegradable boxes.  Our shipping material is compostable - made from paper or corn starch!
Mood Boosting 
Developed with a complex scent blend of certified organic essential oils and air purifying absolutes to provide a luxurious Holiday experience.
Safe for Everyone
Made with non-toxic ingredients. Never made with any pthalates, sulfates, parabens, or synthetic fragrance.
30 Day Money Back Guarantee : We want you to be 100% satisfied with your purchase, and stand by the quality and efficacy of our products. Should you for any reason be unhappy with your purchase we will issue a refund via credit card or PayPal.  Learn more in our Refund Policy. 
INGREDIENTS
Cinnamon & Spice Candle: Wild Japanese Berry and Coconut Wax Blend**, Peru Balsam, Cedarwood Atlas*, Cypress Leaf*, Coconut Oil CO2*, Vetiver Oil*, Elemi, Cinnamon Bark*, Clove Bud*, Benzoin, Vanilla*, Cardamom* Essential Oils; *Certified Organic and **Esas-Made
PACKAGING
Our holistic and approach to beauty includes eco-friendly packaging
Glass jars
Labels are made with biostone - not trees!
Compostable mailers.
Fliers made with 100% post consumer recycled paper with non-toxic ink
INGREDIENT HIGHLIGHT
Coconut and Wild Japanese Berry Wax Blend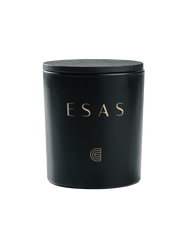 CINNAMON & CIDER
Obsessed!
This is the Fall candle to have!
the best!
my new Fall favorite, pumpkin spice but even better!