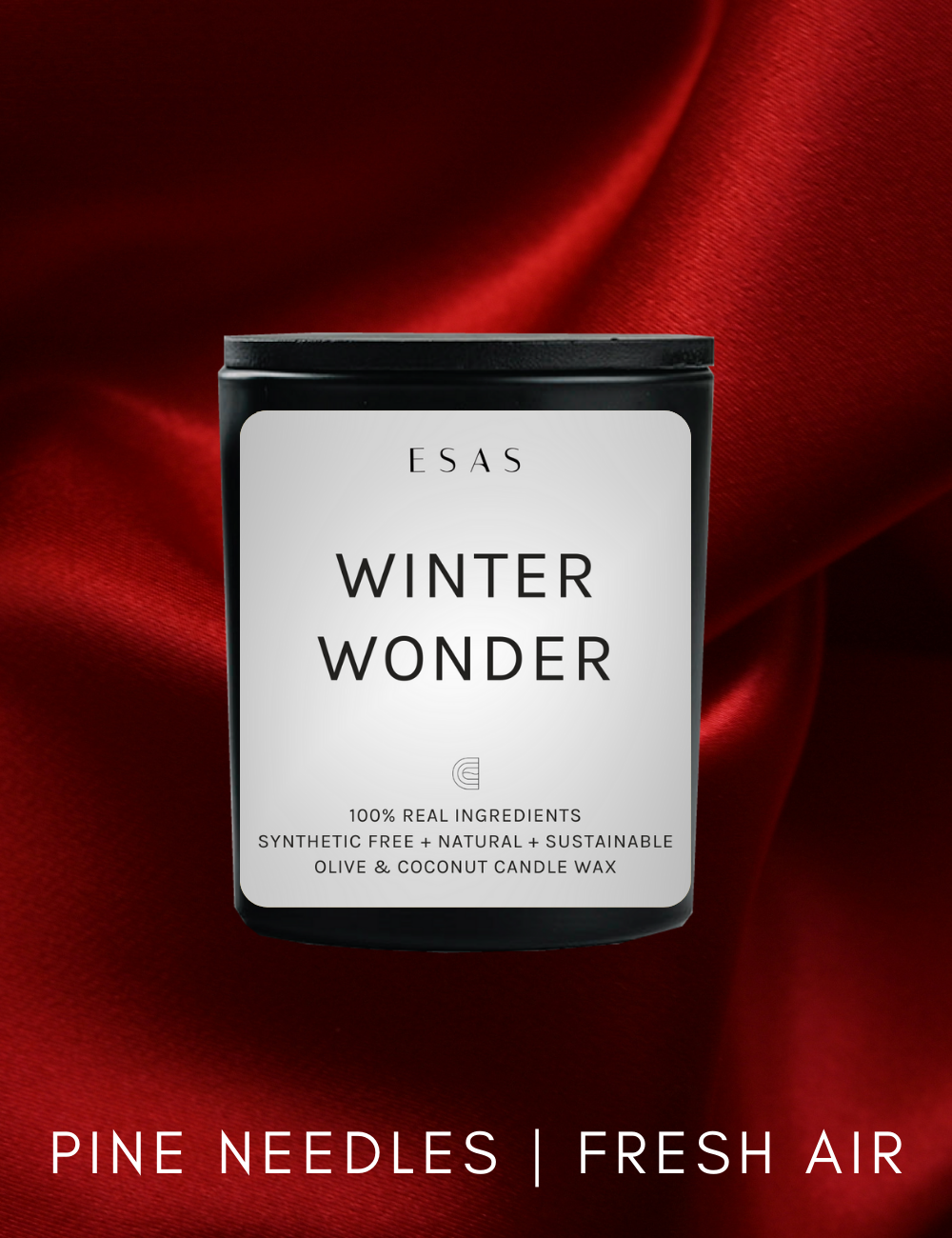 SCENT DESCRIPTION : Reminiscent of a fresh and cold wintery walk this candle plays infuses notes of smoked pine, fresh citrus and iced woods.

WHAT IS THE ESAS CANDLE? : Esas Candles is a proprietary blend of olive and coconut wax. Rooted in the ancient tradition, Esas Candle is formulated with clean ingredients typically used in skincare and high flashpoint culinary science.
8 oz | 240 grams with 75 hour burn time.
30 Day Money Back Guarantee : We want you to be 100% satisfied with your purchase, and stand by the quality and efficacy of our products. Should you for any reason be unhappy with your purchase we will issue a refund via credit card or PayPal.  Learn more in our Refund Policy. 
INGREDIENTS
CANDLE = Olive and Coconut Wax Blend**, Cedarwood Atlas*, Vetiver*, Peppermint*, Rosemary, Patchouli*, and Galbanum CO2 Essential Oils; *Certified Organic and **Esas-Made
PACKAGING
Our holistic and approach to beauty includes eco-friendly packaging
Glass re-fillable jars
Compostable mailers
Fliers made with 100% post consumer recycled paper with non-toxic ink
Drop a hello at hello@esasnyc.com
Send us a text at 1 (844) 542-0456
We can't believe we have to tell you this, but please don't drink our Kolonya™.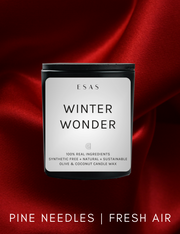 Winter Wonder Candle