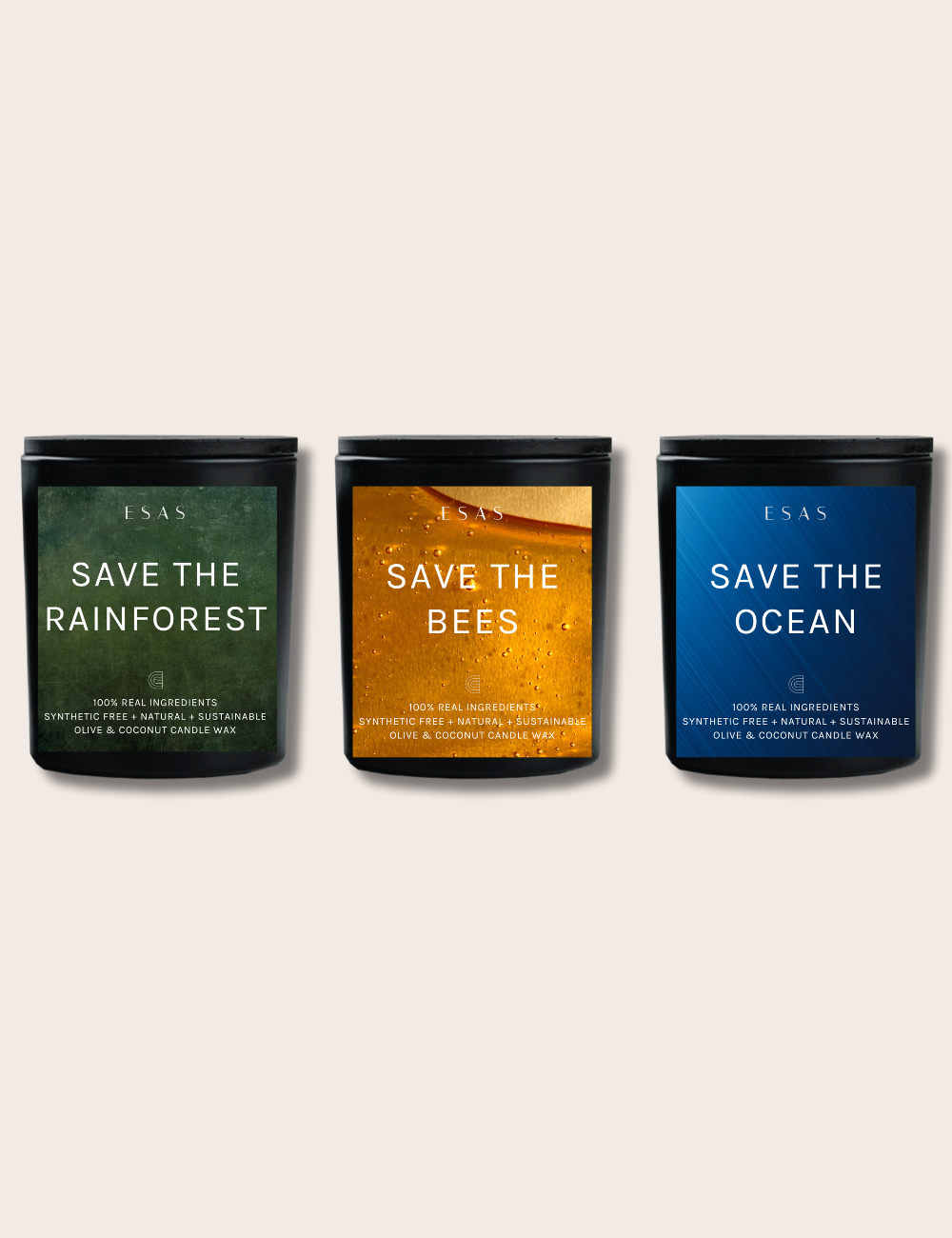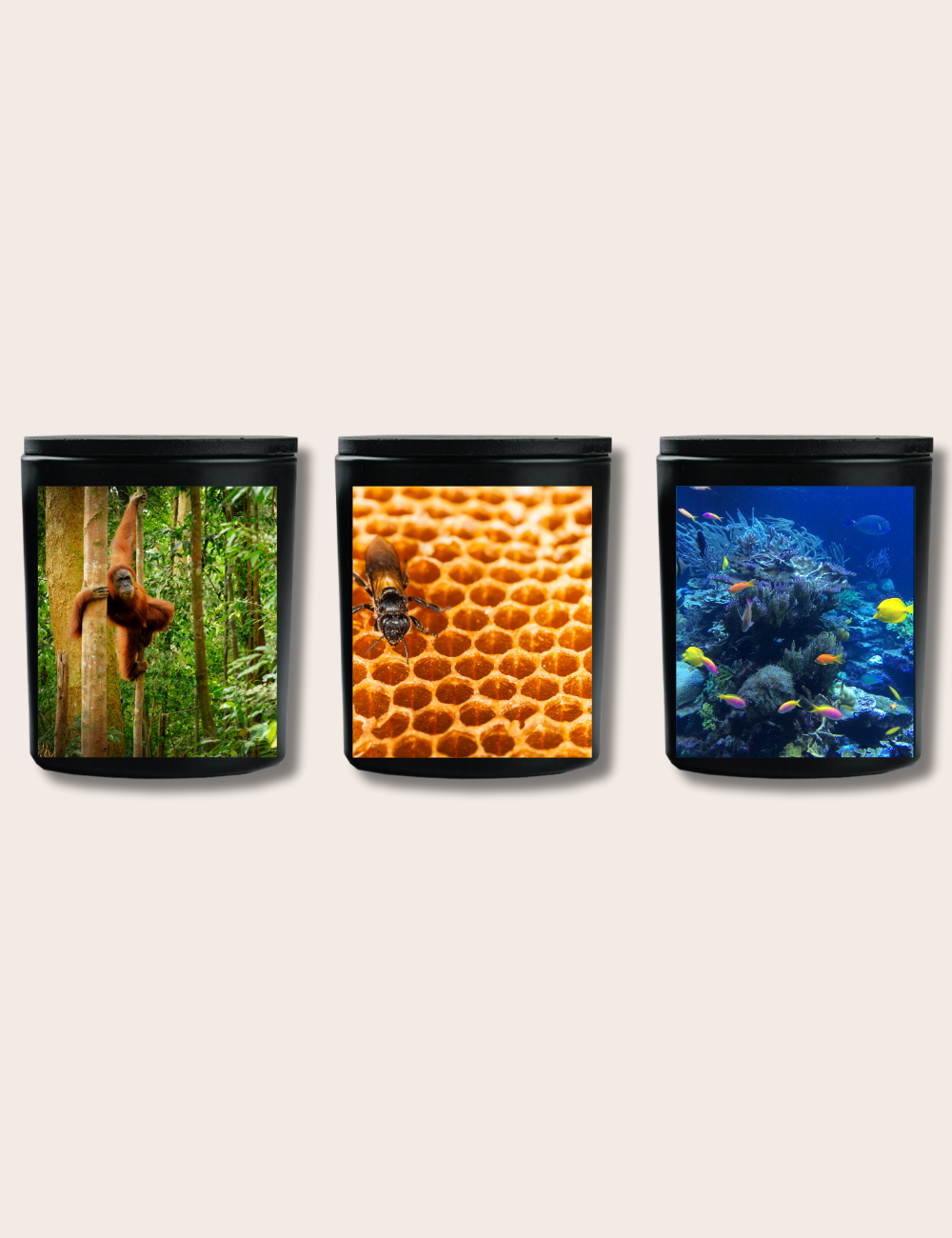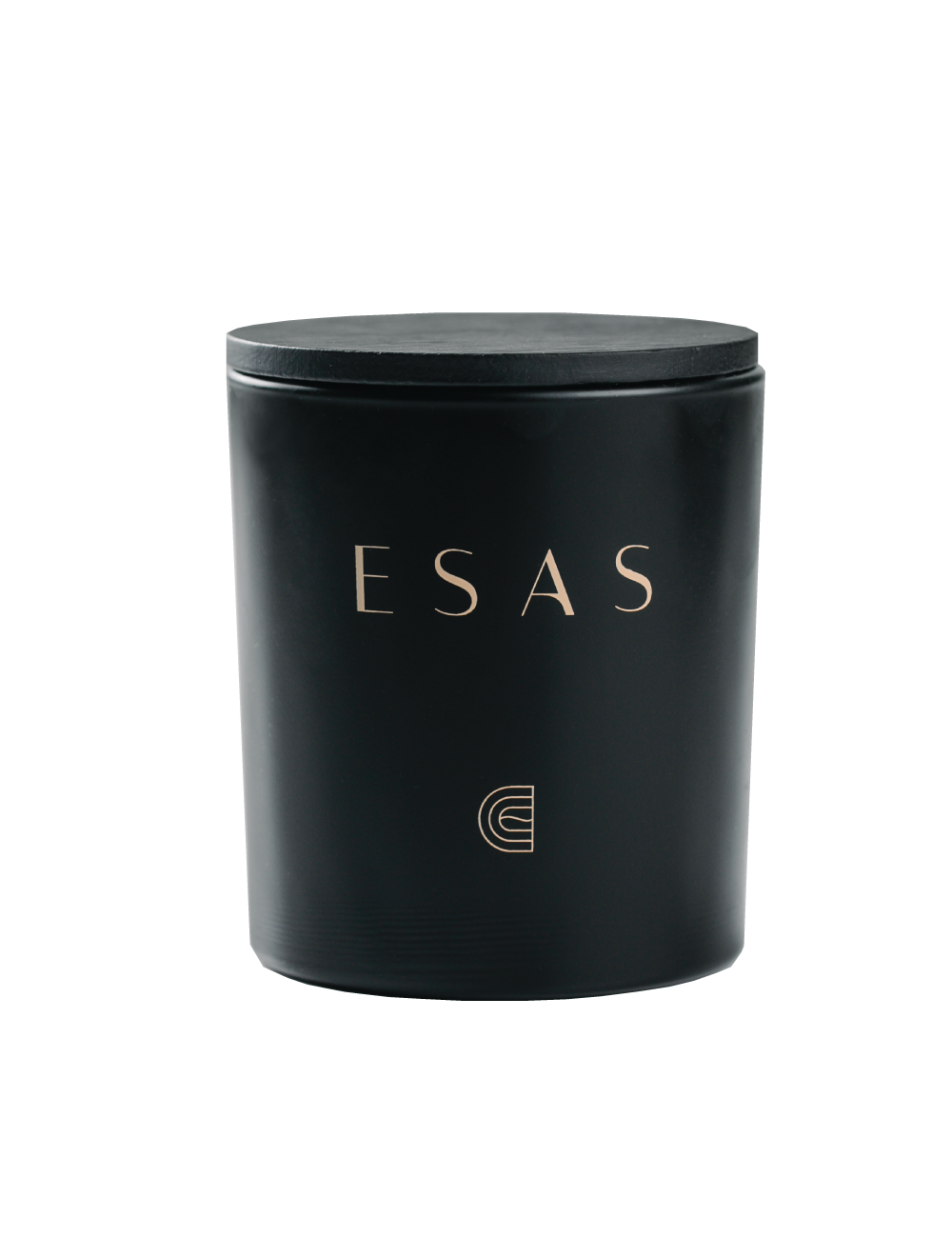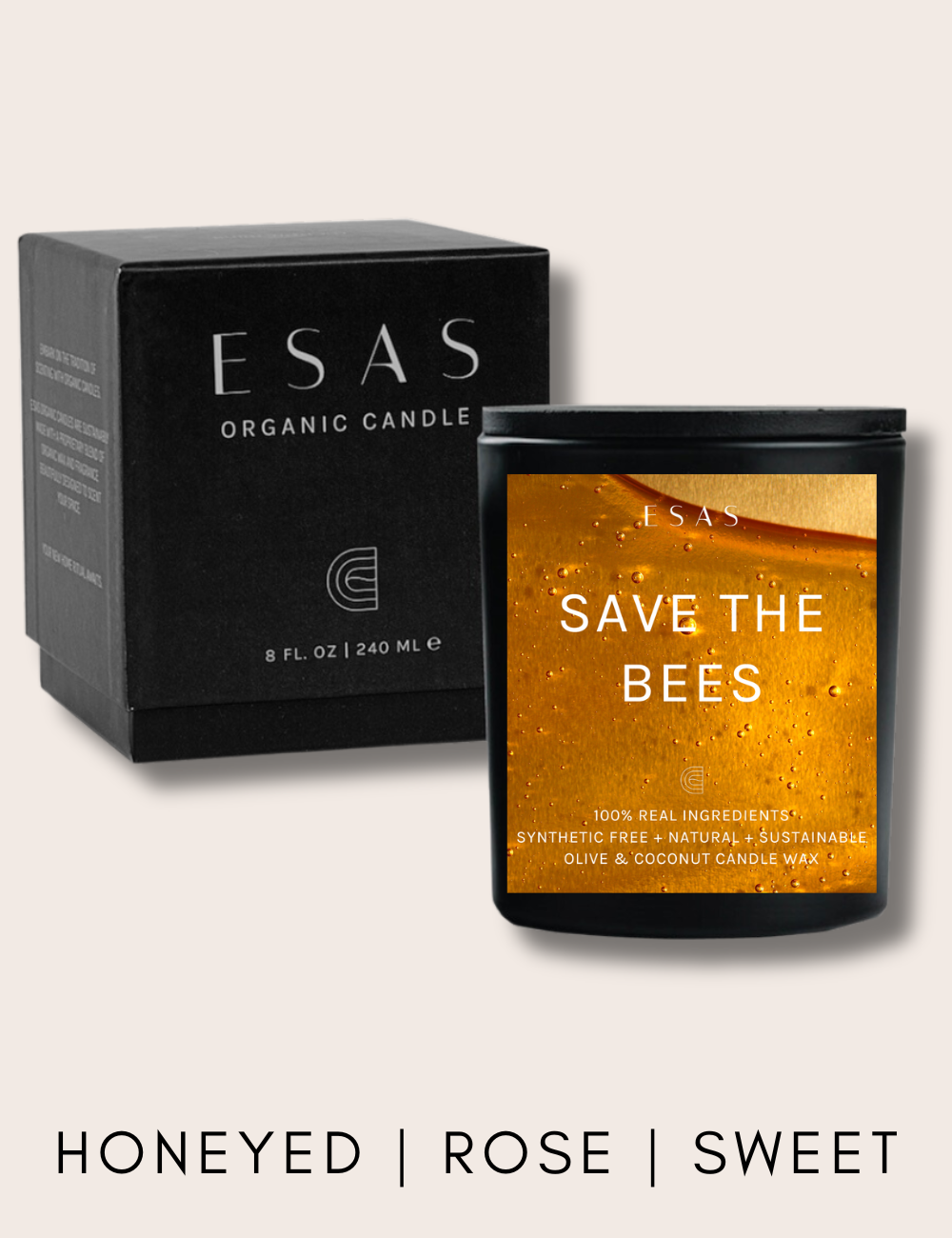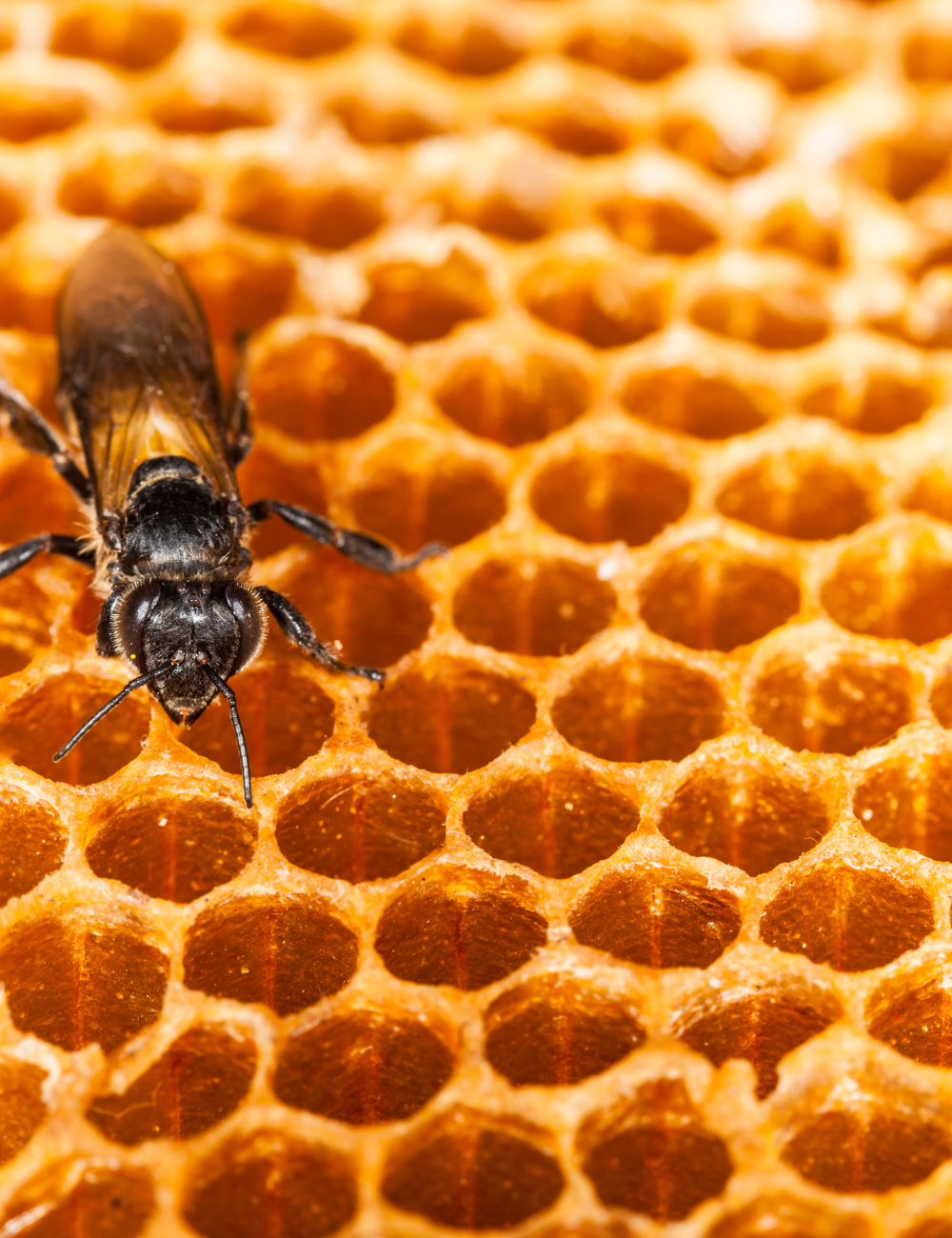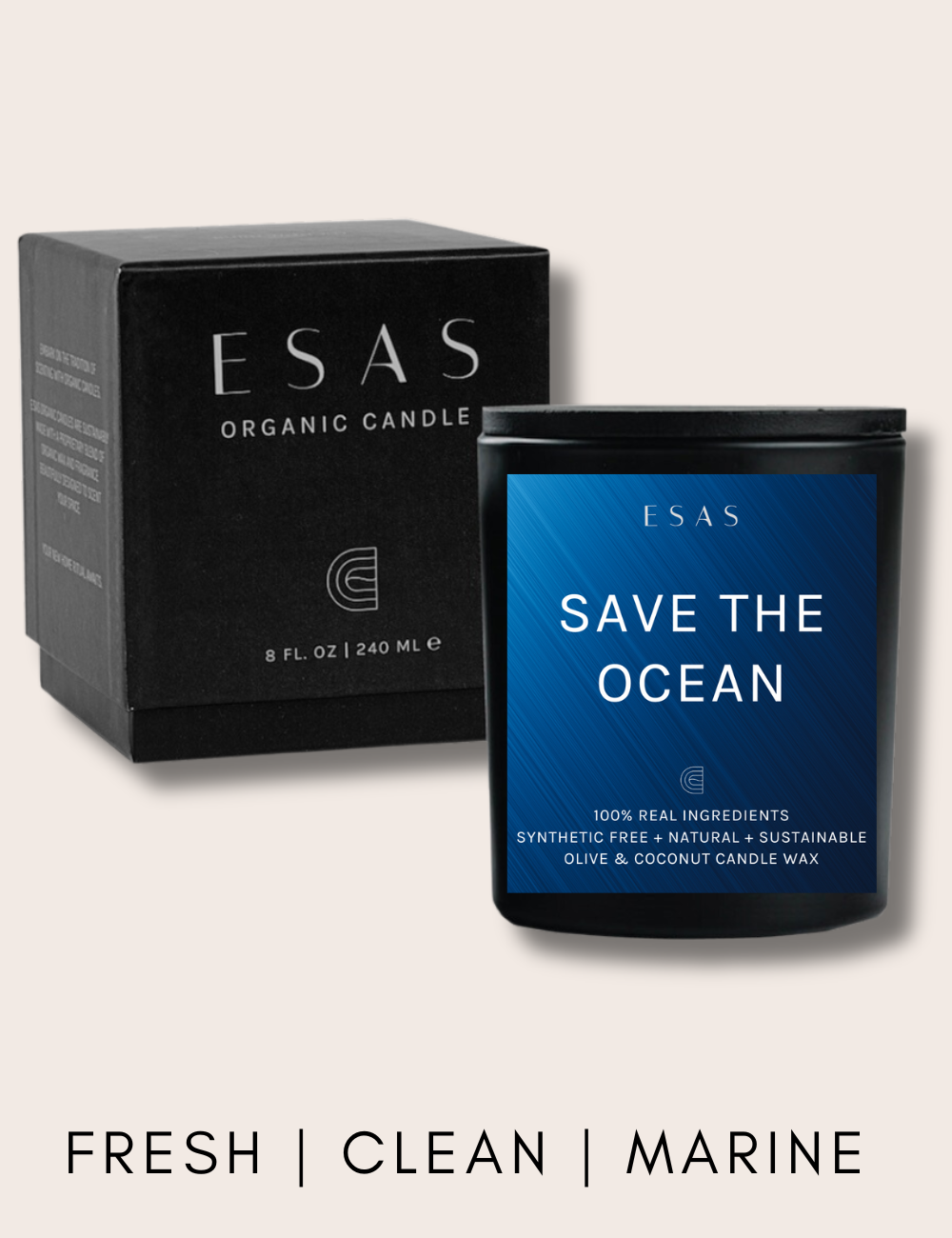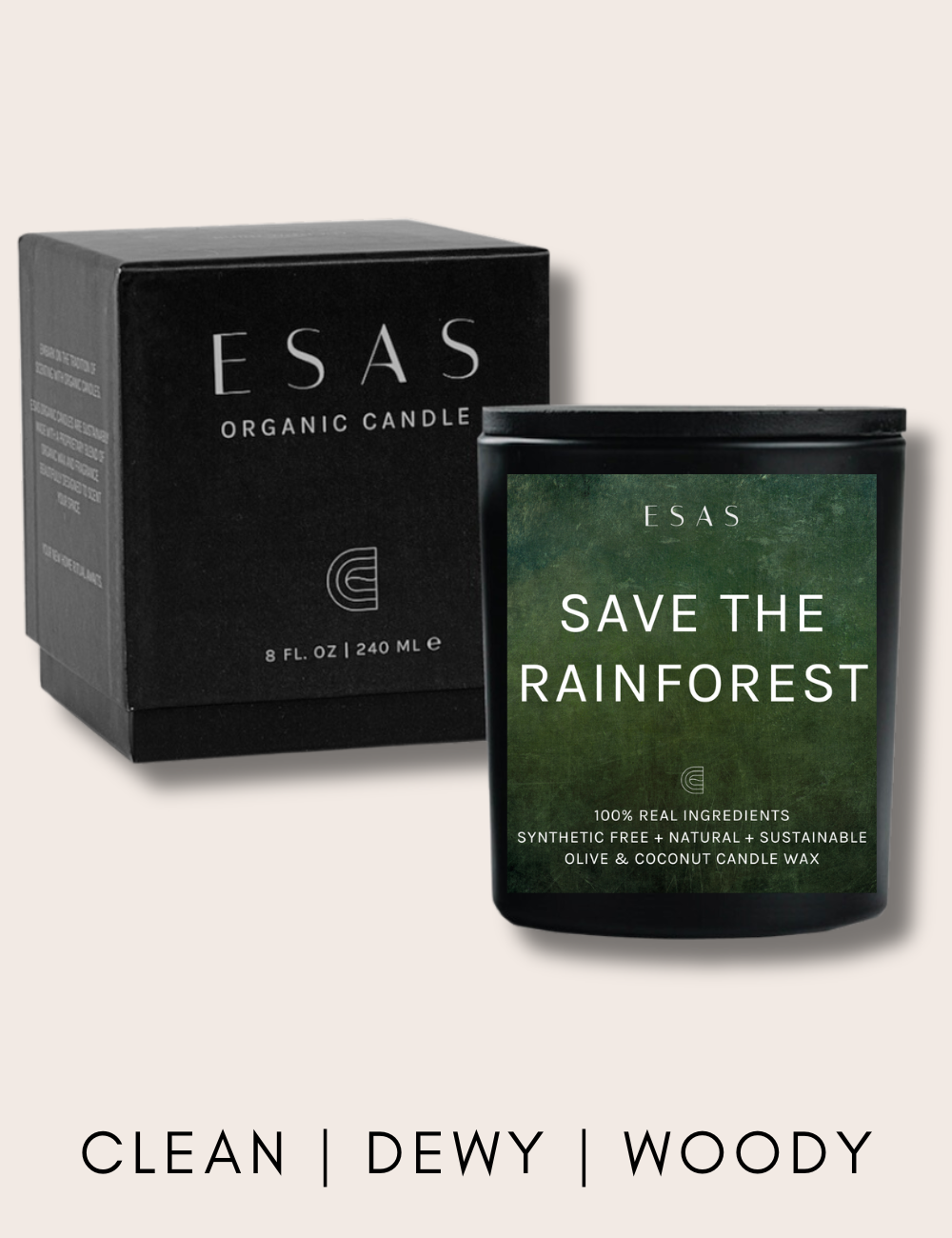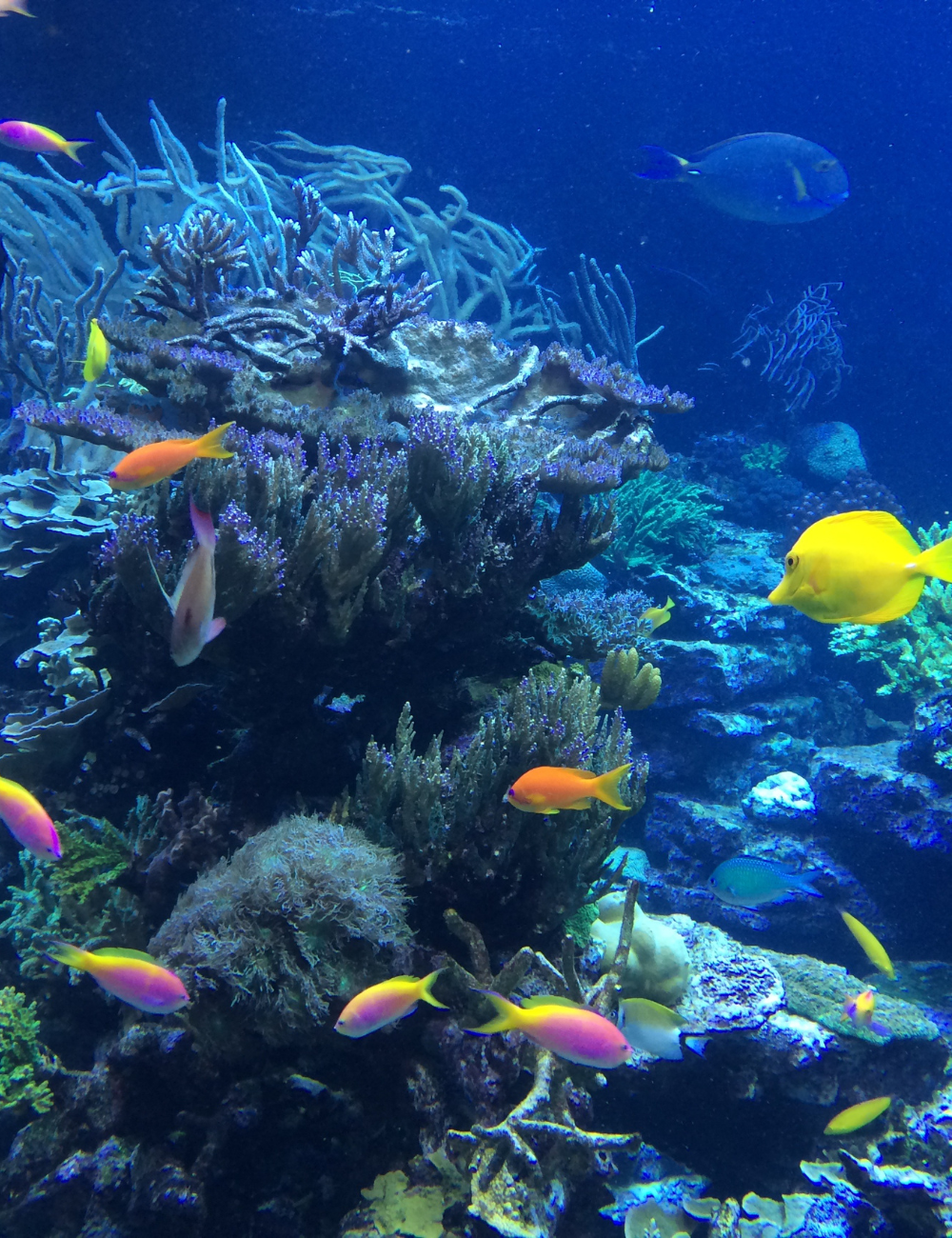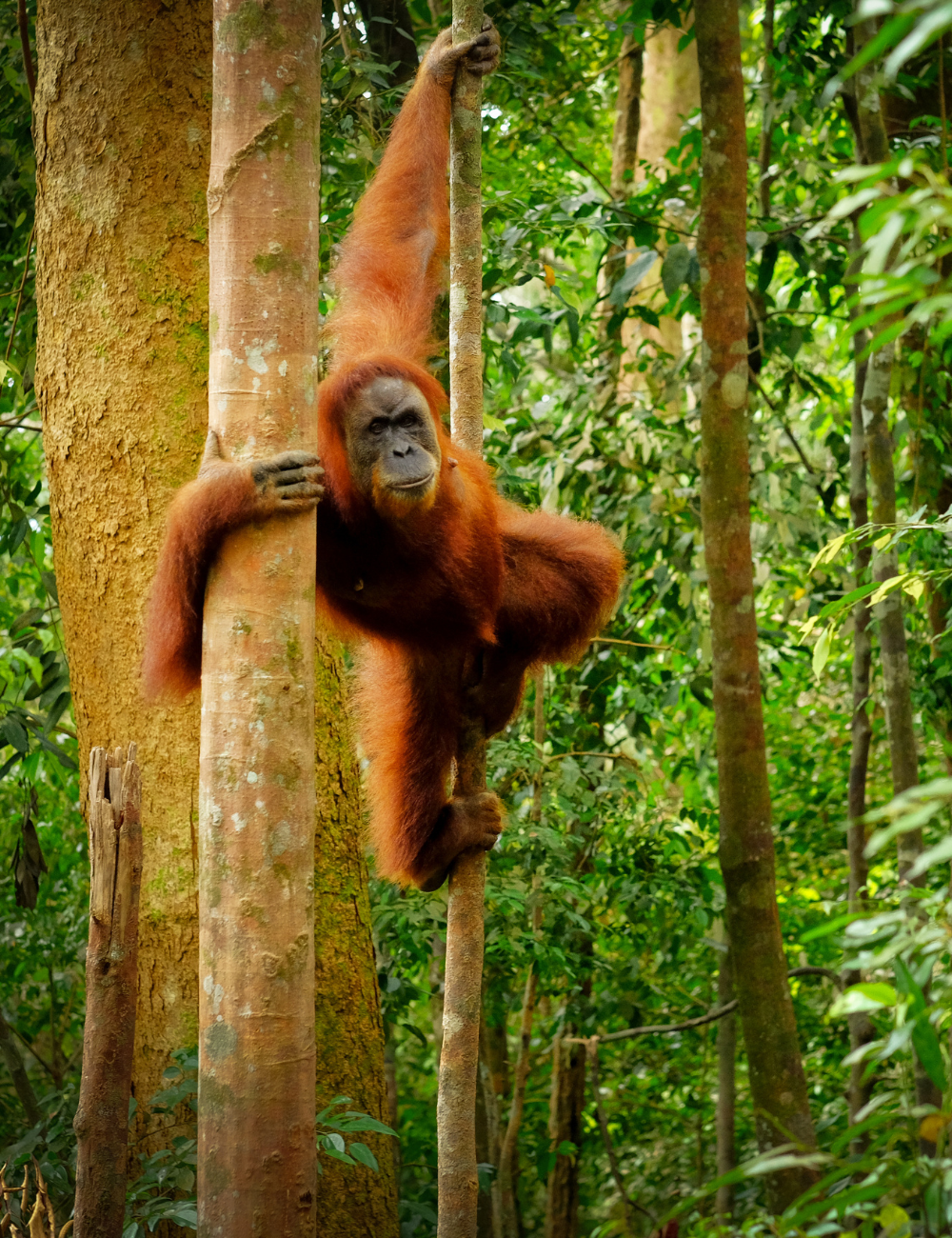 Give Back Candle Trio
$130.00
Regular price
$186.00
Limited stock for the Holidays. All orders will start to ship on Friday, Nov. 10th.
Enjoy all 3 Candles in our Give Back Collection:
SAVE THE BEES | SAVE THE OCEAN | SAVE THE RAINFOREST

SAVE THE BEES GIVE BACK: Portion of the proceeds of this candle goes to the Bee Conservancy.  Bees pollinate one third of the food we eat.  After protecting up to 10 million bees to date, the Bee Conservancy provides bee sanctuaries, habitats and education in New York City.  As a commitment to not using beeswax, Esas candles are made with Olive and Coconut Wax.

SAVE THE OCEAN GIVE BACK: Portion of the proceeds of this candle goes to the Ocean Conservancy. Growing plastic production is a major problem for coastal communities that already experience some of the damaging impacts of climate change: flooding, sea level rise and more extreme hurricanes. The petrochemical infrastructure that produces plastics is often coastal energy infrastructure—oil and gas production, refining and export facilities—that emits significant air and water pollution with severe health consequences for neighboring communities including asthma, cancer, endocrine disruption, developmental disorders and heart disease. View all of the Ocean Conservancy's programs and ways to help here.
SAVE THE RAINFOREST GIVE BACK: Portion of the proceeds of this candle goes to the Borneo Orangutan Survival USA Foundation. Esas commits to not using palm oil which has led to the single greatest threat facing orangutans today through deforestation.  It is estimated that 750 to 1,250 orangutans are being killed during human-orangutan conflicts each year (IUCN) which means about 1 Orangutan every 7 hours.  They currently have a total of 1.1M acres of rainforest under our protection. This includes a population of 2,550 wild orangutans within our Mawas project, which is 0.75M acres (about twice the size of Greater London).
SAVE THE RAINFOREST SCENT DESCRIPTION : Tropical notes of Tiare Gardenia are fused with clean citrus and dewy greens for this fresh & clean scent.
SAVE THE OCEAN SCENT DESCRIPTION : Notes of fresh fir balsam, herbaceous sage and watery driftwood come together for this cool and invigorating scent.
SAVE THE BEES SCENT DESCRIPTION : The sweet smell of syrupy rose petals and a touch of cedarwood create this intoxicating scent.
WHAT IS THE ESAS CANDLE? : Esas Candles is a proprietary blend of olive and coconut wax. Rooted in the ancient tradition, Esas Candle is formulated with clean ingredients typically used in skincare and high flashpoint culinary science.
8 oz | 240 grams with 75 hour burn time.
30 Day Money Back Guarantee : We want you to be 100% satisfied with your purchase, and stand by the quality and efficacy of our products. Should you for any reason be unhappy with your purchase we will issue a refund via credit card or PayPal.  Learn more in our Refund Policy. 
INGREDIENTS
CANDLE = Olive and Coconut Wax Blend**, Geranium*, Peru Balsam, Rose*, Cedarwood Atlas*, Lavender*, Ylang Ylang* Essential Oils; *Certified Organic and **Esas-Made
PACKAGING
Our holistic and approach to beauty includes eco-friendly packaging
Glass re-fillable jars
Compostable mailers
Fliers made with 100% post consumer recycled paper with non-toxic ink
Drop a hello at hello@esasnyc.com
Send us a text at 1 (844) 542-0456
We can't believe we have to tell you this, but please don't drink our Kolonya™.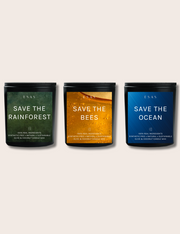 Give Back Candle Trio

$130.00

Regular price

$186.00